Connecting for Strategic Business Growth
Our agri-innovation divison: AgriStart
HARVEST is WA's leading business development program for start-ups and SMEs looking to innovate in the agrifood and Agtech industries. Over the last 4 years, HARVEST programs have had more than 60 graduates and successfully delivered new connections, partners, customers, and investment opportunities to participants, while also supporting collaboration across the industry in WA. Dates for 2023 TBC. For queries please contact info@agristart.com.au.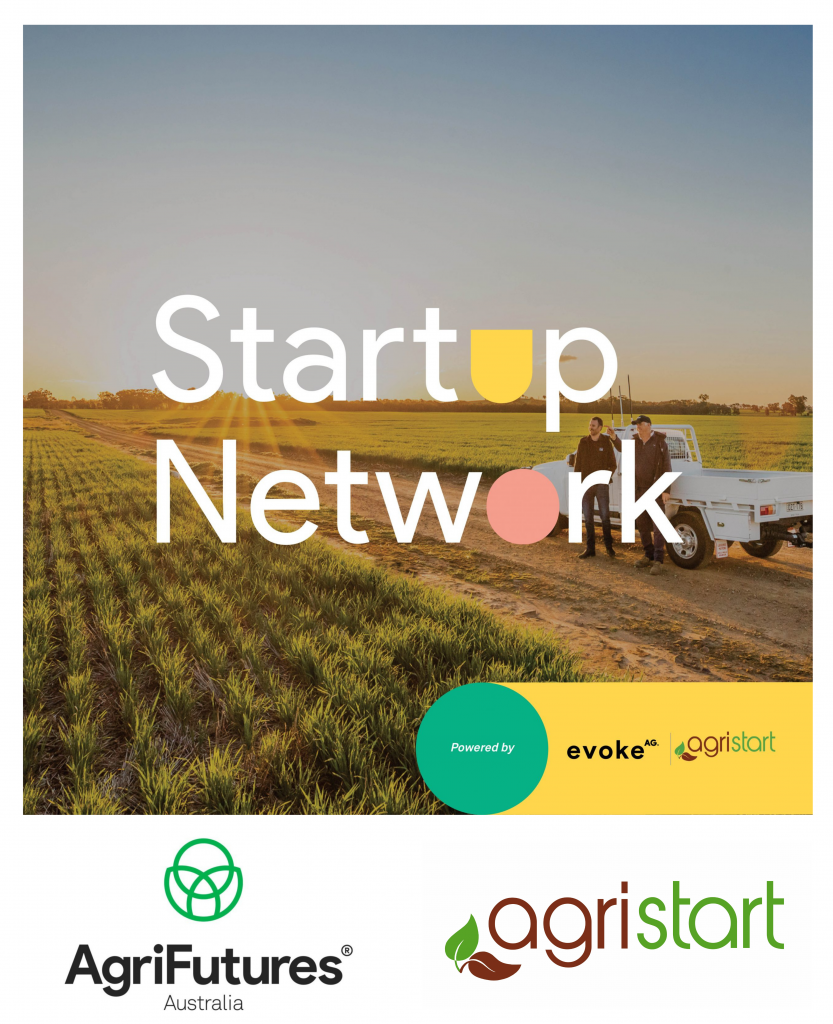 The evokeAG. Startup Network aims to build the networks and capability of Australian agrifood startups to support adoption of new technologies on farm. 
Up to 10 successful participants will receive mentorship from industry experts, attend face-to-face workshops, a showcase pitch event and networking dinner in the heart of the Riverina, Wagga Wagga, NSW, the home of AgriFutures Australia.
Travel reimbursement up to $1,000 to attend the public event in Wagga Wagga, NSW 
Featured in the evokeAG. Startup Directory 
Feature in the evokeAG. Network, including a highlight article and podcast 
Mentorship from growers and industry professionals
Top three grower's choice recipients will receive a professionally produced pitch video, filmed on-farm, showcasing their agrifood innovation and how they can offer return on investment for their customers. 
Dates for 2022 TBC.  Click here for more information.


Latitude 28 Produce is advancing the uptake, trust in and high regard for authentic, quality Australian produce through their ground-breaking new technologies. Latitude 28 completed the HARVEST program in 2018 and became one of the first businesses to provide a blockchain tracking solution to beef, and have gone on to execute their direct-to-consumer strategy to Hong Kong, China and Australia, and have have raised a significant amount of capital.
Director James Williamson believes HARVEST helped them to focus on the business in detail with all its moving parts and determine which areas to focus on that were important to external interested stakeholder and potential investors. Harvest fast-tracked the connections they needed to service providers such as legal experts, industry bodies, and government agencies many of which we have ongoing relationships with. The free support and individual attention received from supply partners, government and industry bodies would not have been possible without HARVEST.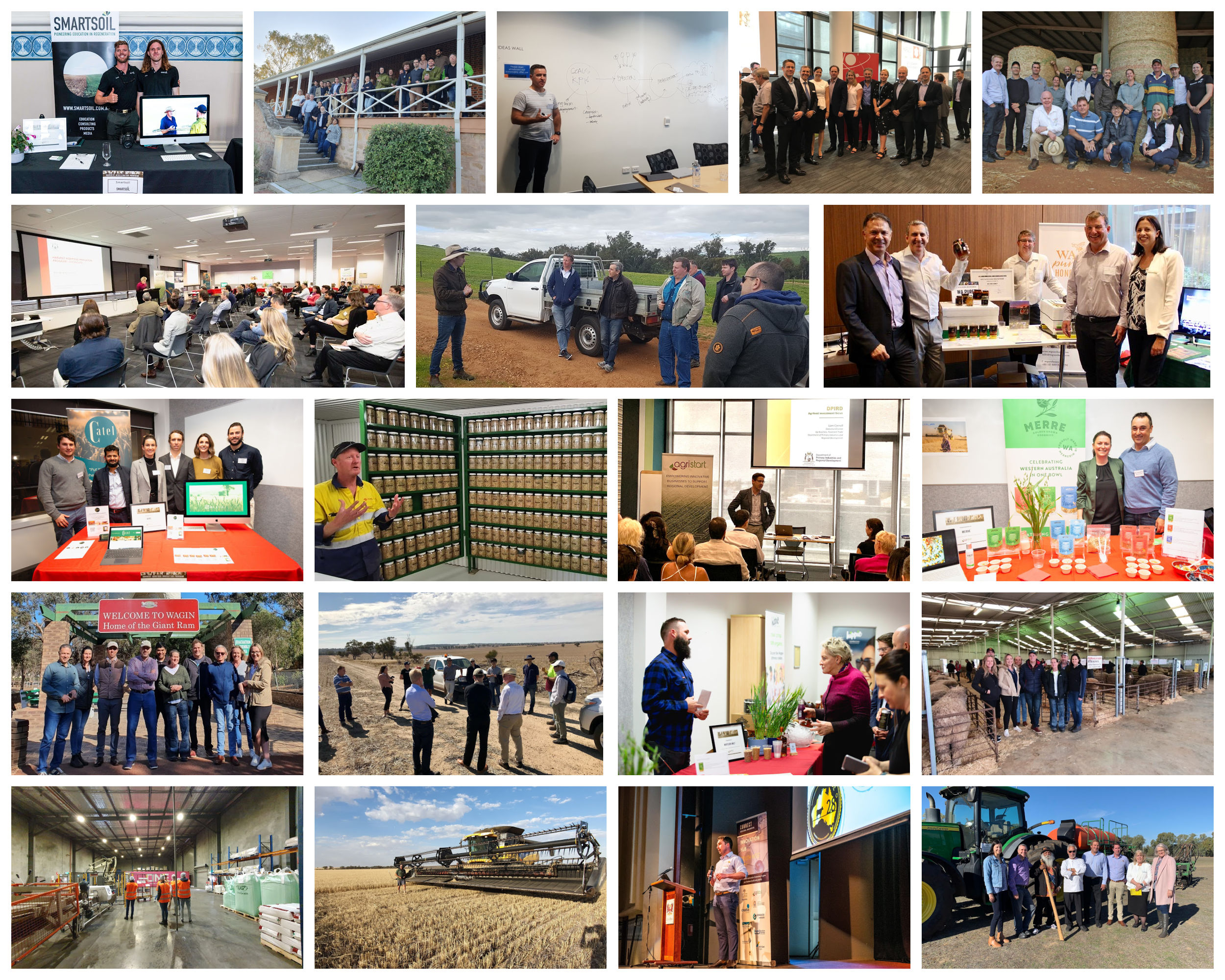 Ready to grow your business but not sure how?
"HARVEST helped us by raising our domestic profile and focusing our attention in a different way when strategically analysing our business. It also helped with direct introductions to supply partners, government and industry bodies. An amazing platform for people to utilise and take advantage of the opportunities presented."
"We've been passionately trying to expand our reach into the regions and the inclusive nature of the program, the ability to bring the team through at different stages and different times of availability, allowed us - during an extraordinarily difficult & challenging time - to make some fantastic connections into wheatbelt distribution. And through connections put forward by mentors we've been able to make solid inroads to regional access, and do business the way we always wanted - ethically, and co-operatively with other brands. Almost on a daily basis, we're expanding our state based reach and the contacts and people we've worked with are countless, and majority are a direct result of Harvest."
"We are really excited about HARVEST and the ability for us to provide people in this post startup stage a real boost to their business which is fundamentally allowing farmers to take advantage of modern technology to farm better and to farm smarter." "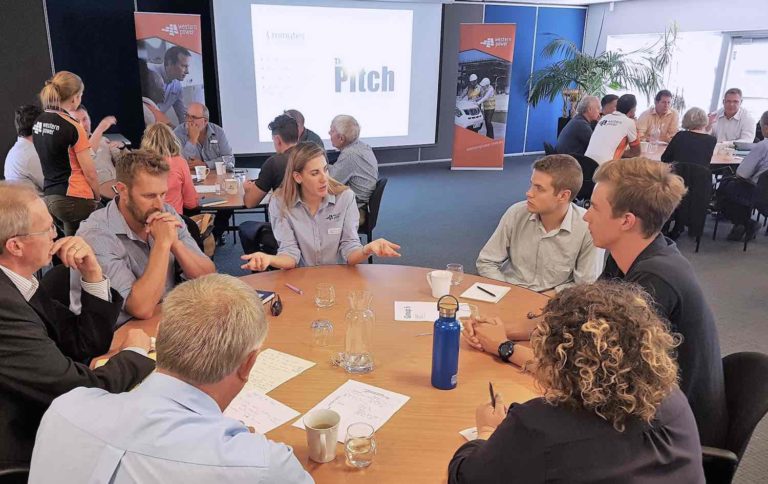 Innovation Cluster's Peter Rossdeutcher and Natasha Teakle led and facilitated Western Power's energy self-sufficiency event that rallied some of the brightest local minds to imagine a blueprint of a future smart city, concepts from which were then fed into Western Australia's first Energy Self-Sufficiency Hackathon in Perth. Speakers included Western Power Senior Executives Fiona Bishop and Matt Cheney, Albany Mayor Dennis Wellington, Sunrise Energy Director Neil Canby.