Business Overview
Latitude 28° Produce is advancing the uptake, trust in and high regard for authentic, quality Australian produce. Our ground-breaking new technologies humanise global consumer interactions, capitalise on growth markets and overcome the complexities of meeting overseas demands.
Why did you apply for the HARVEST program?
Meat and Livestock Australia (MLA), the red meat and livestock industry marketing and industry research body, was a program partner for HARVEST and we saw program participation as a way to connect with MLA, as well as the perfect opportunity to take the time needed to strategically analyse our business and gain expertise.
What was the main challenge you were facing in your business before HARVEST?
We needed to position ourselves to raise capital in order to scale.
How did the HARVEST program help address this challenge?
It made us focus on the business in detail with all its moving parts and determine which areas to focus on that were important to external interested stakeholder and potential investors.
Any major achievements to your business since completing HARVEST?
We were one of the first businesses to provide a blockchain tracking solution to beef. We have gone on to develop up to version 3 of our technology using all of our experiences over the last two years. We have executed on our direct-to-consumer strategy to Hong Kong, China and Australia, where we import, export and distribute door to door. We have raised a significant amount of capital.
What were the main benefits you got out of the program? Both for your business and you personally?
The benefits of Harvest included raising our domestic profile, gaining business knowledge from the facilitators, fast tracking the connections we needed to service providers such as legal experts, industry bodies, and government agencies many of which we have ongoing relationships with. The free support and individual attention we received from supply partners, government and industry bodies would not have been possible without HARVEST.
Our relationship with MLA developed as we hoped for, and we worked with MLA in 2019 in a project designed to determine consumer attitudes to the use of blockchain technology in product origin authentication and as a marketing opportunity.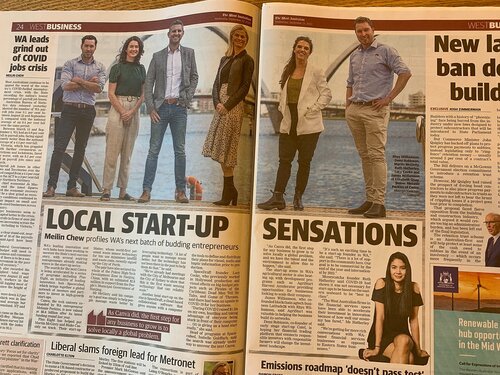 How has Covid impacted your business and how have you responded?
Covid has presented many challenges to our business. Having restricted access to our market in China has meant significant delays in supplying product. Due to not being able to access various sections of our supply chain we proceeded into another stage of development with our technology, which further extending our remote processing and control of our products. We have created a better tech product that underpins our business.
Any advice for future HARVEST participants?
Founders can be guarded with their sharing information about their business, but the reality is you need to be more open and not too cryptic around what you are doing, as the focus is more about your business application than the original business idea.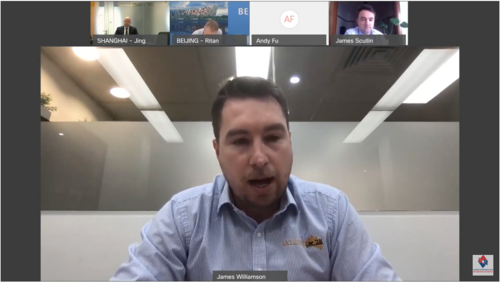 What does the future hold for your business?
Our bigger plan is to leverage our technology to diversify beyond Latitude 28 and beef, commercialising the technology and expanding on our markets.