Regional Focus For Global Scale
Our regional innovation programs provide local support to innovative businesses to support regional economic development.
Our Regional Innovation Programs
Applications for CONNECT Sustainable Industries 2023 have closed
Are you are regional startup or small business with a sustainability focus and looking for ways to accelerate your growth?
CONNECT Sustainable Industries will connect multi-sector stakeholders, accelerate low-emissions technologies and facilitate technology-driven innovators.


CONNECT Sustainable Industries will focus on future energy AND supporting existing industries with a sustainability focus.

CONNECT Sustainable Industries 2023:
South West Cohort
Perth Cohort
Innovation Summit
ACTIVITIES
networking events with future energy key-note speakers and showcasing new technologies for sustainable industries
Regional based mini hackathons focused on solving local energy issues with diverse stakeholder groups
Incubator program to take new ideas to commercial reality
Investor roundtable to connect startups to funding opportunities and mentoring
Site visits to potential pilot-testing or collaboration facilities
For queries please contact [email protected]
CONNECT Sustainable Industries is supported by the  Department of Jobs, Tourism, Science and Innovation through the New Industries Fund – X-Tend WA Program.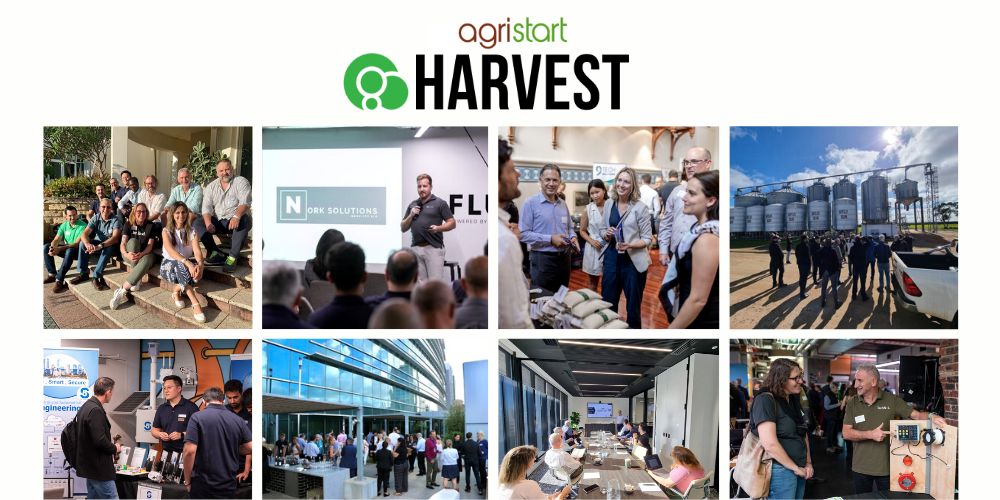 Applications for HARVEST 2023 have closed
HARVEST is WA's leading agtech business program for businesses looking to innovate in the Agtech industry.  


Now in its sixth year, HARVEST has supported over 70 businesses.
The program is valued at over $10,000 and is FREE for successful applicants.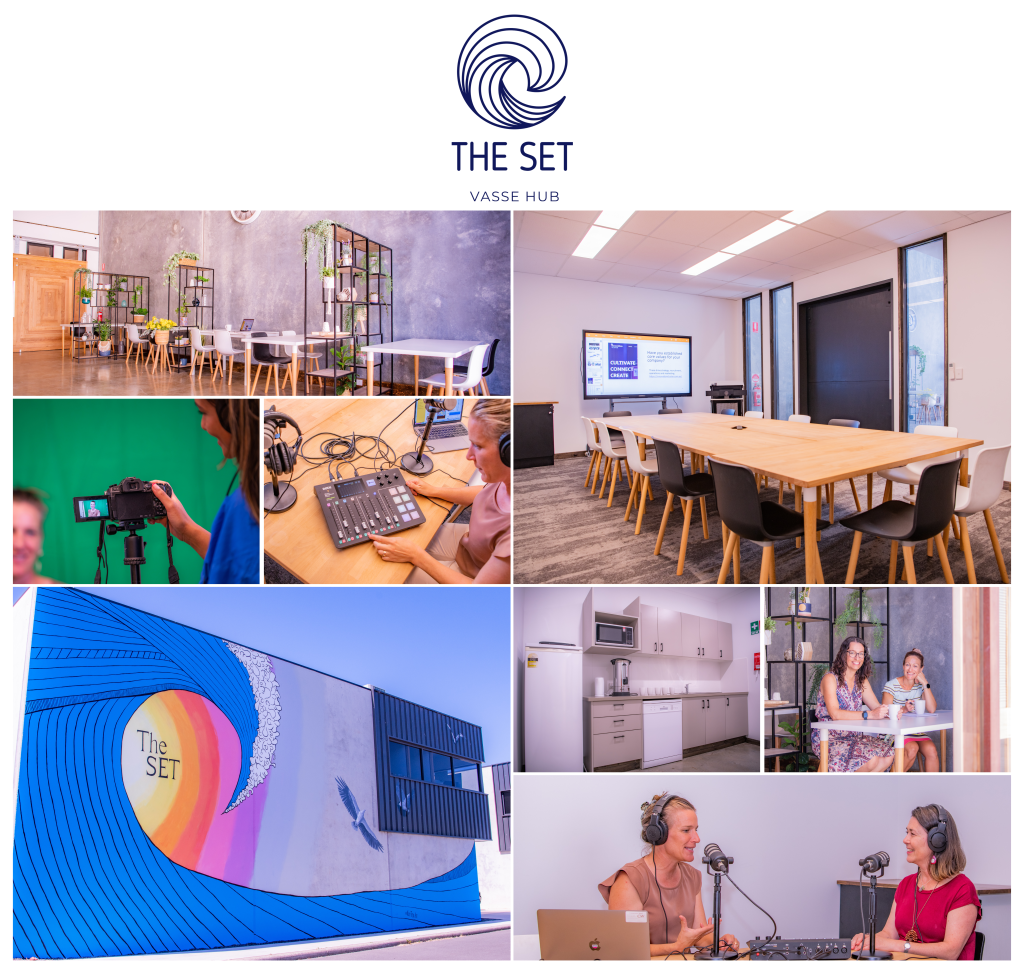 The SET - theSouth West's newest hotdesking, meeting and training space
The SET is a new production studio, co-working and event space in the South West available for hire.
Featuring kitchen facilities, hotdesking, training room, individual office spaces, event space for up to 50 people, video conferencing, podcasting, green screen with lights and a camera for filming.


Thank you to the South West Development Commission for contributing to equipment purchase.


Read about South West Development Commission's visit of The SET at swdc.wa.gov.au/site-visit-the-set/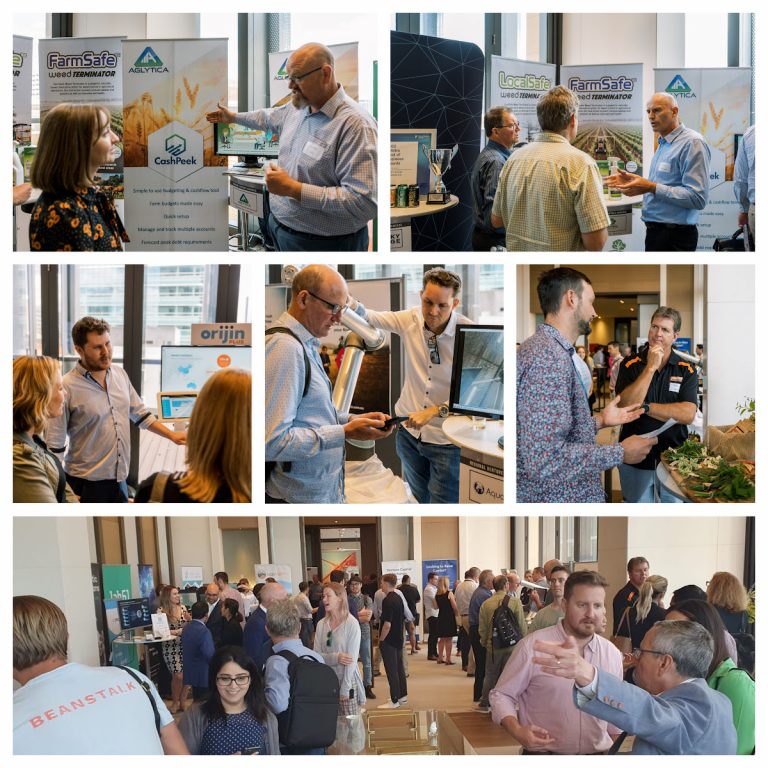 Regional Ventures Showcase
Australia's South West
Tourism Product Incubator Program
Innovation Cluster was excited to partner with Australia's South West, the peak regional tourism organisation for the South West of Western
Australia, to deliver a Tourism Product Incubator. 

This program was an innovation and entrepreneurship mentoring program to guide business agility, support new product development, and maximise regional recovery from the COVID-19 pandemic. 

Twenty six businesses were supported through tailored mentoring and focused workshops in the south west.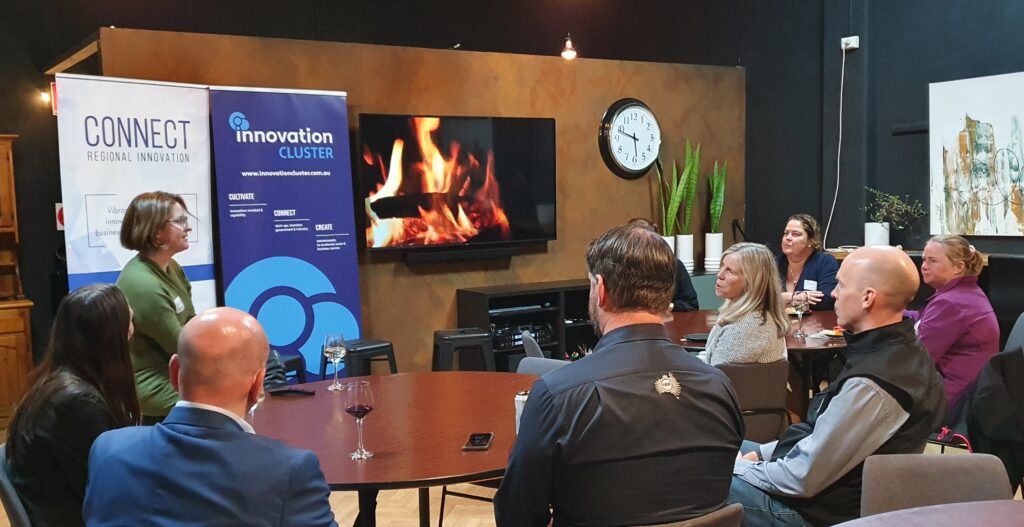 Collie CONNECT: Tech and Innovation Series
The Collie CONNECT Tech and Innovation Series was an exciting new program run in 2021 by Innovation Cluster to support innovative ventures in the Collie region.
The series was open to all Collie businesses and included entrepreneurial masterclasses, technology forums and demo days, run by experienced and engaging guest speakers.
Find out about exciting sessions that were part of the program.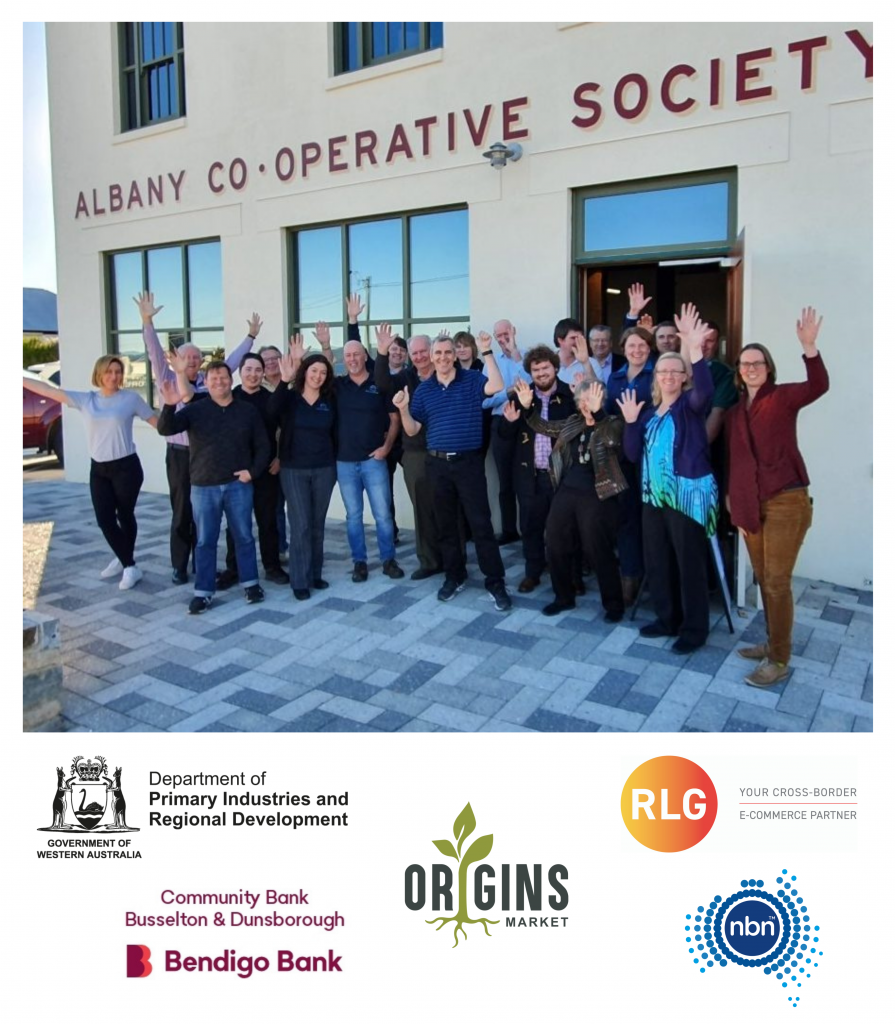 CONNECT Regional Innovation Hubs

From 2019 to 2021, CONNECT supported over 60 businesses across 5 regions – Collie, Great Southern, South West, Kimberley, and the Wheatbelt. The CONNECT Regional Innovation Hubs brought together regional entrepreneurs with innovative and scaleable ventures to incubate new ideas and business models, foster new collaborations, and access expertise and resources.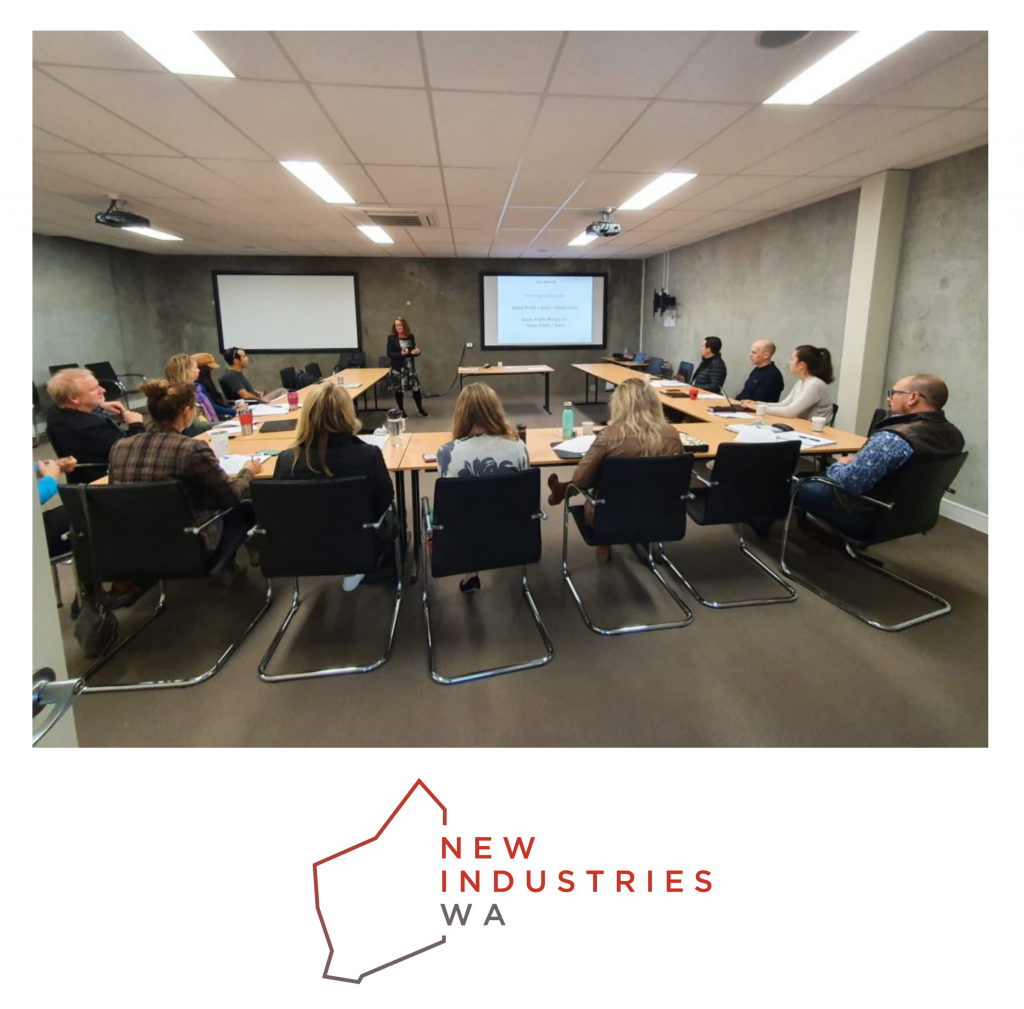 Tailored for small and medium regional businesses across regional WA impacted by the management challenges of the Covid-19 market.   
Workshops in regional centres and online were delivered to over 80 regional businesses, followed by small group focus sessions, mentoring for selected businesses, and customised "Reboot" business plans.
Topics included business strategy, financial resilience, funding and emotional resilience. 
Regional Reboot was supported by the  Department of Jobs, Tourism, Science and Innovation through the New Industries Fund.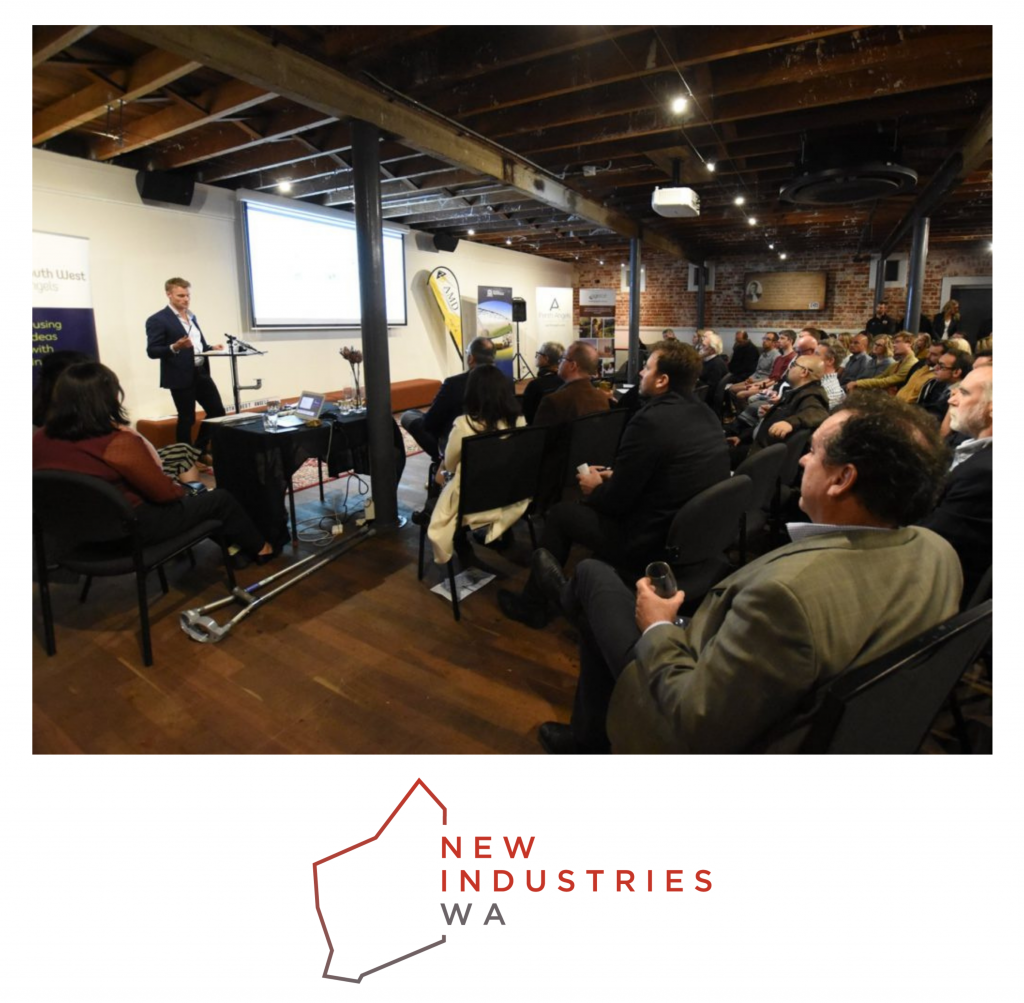 X-Tend WA Investor Mentoring Program
Attracting investment to regional WA is critical and local entrepreneurs need support to be successful without having to move to Perth.
This program is targeted to regional focused start-ups and provides a customised mentoring approach to support high-potential ventures to successfully attract investment.  
X-Tend WA Investor Mentoring Program  is supported by the Department of Jobs, Tourism, Science and Innovation through the New Industries Fund.
Ready to grow your business but not sure how?
"I wish to express my appreciation for the substantial value derived from the program. The knowledge and insights gained have been pivotal in uncovering our core values, fostering confidence, equipping us with essential tools for success, and shaping our approach and strategies with a particular emphasis on sustainability."
"This program is absolutely invaluable to small businesses and I believe could be the difference between them surviving and thriving, not to mention prevent them from failing! I have enjoyed the program as much for those intangible things as I have for the skills I have developed the information I have learnt."
"When applying to join this free program I was doubtful that there would be more than $10,000 of value, but nevertheless was keen to go ahead and see what. On reflection I would say there was many multiples of this value created for our little business, that will grow year by year as the enunciated and learnt principles are expanded on by my team!"
"It's been fantastic to join in with other businesses from around WA to showcase the great innovation and energy that exists to grow WA's economy and connections. Programs like this are critical to building local networks and businesses in our vast state and across the distances we face between regional communities and global markets."
"I very much enjoyed attending the Collie Tech Fireside Panel - networking with superstar leaders in very diverse science and technology fields, in a tiny little rural town like Collie, was absolutely awesome. We heard from three speakers from very different science/tech industries – including pharmaceutical drug discovery and innovative waste conversion technology; cutting edge IT and internet gaming businesses; and new high tech NBN services being brought to Collie."
"I made very strong connections from other exhibiting businesses at The Regional Ventures Showcase that will be beneficial for collaboration as well as cross promotion. I gained several valuable connections at my business stand from a potential customer as well as Department of Primary Industries and Regional Development which has already led to deep conversations. (It was a) very well-arranged and coordinated event that brought more opportunity than I received at the last 3 field days I attended."