Interest in agtech is thriving judging from the 100+ crowd of agtech companies, agri-corporates, industry bodies, investors, innovation experts and government reps that packed into Basement@Flux for the Agtech Innovation Showcase on Wednesday.

The event was a collaboration between AgriStart, who delivered the 2022 HARVEST Agtech Accelerator and WA Agtech Meetups, a project led by Beanstalk AgTech and supported by the Department of Primary Industries and Regional Development (DPIRD) and Agrifutures.


The Showcase was the culmination of HARVEST, WA's leading agtech business development program, which this year featured seven start-ups with novel innovations including new tech to identify and manage fires in valuable farming assets such as headers (Technol); user friendly, non-invasive, end to end and energy harvested sensors (S5); wireless sensors that work deep in the soil (Agriweiss); an innovation to profitably recycle hundreds of tonnes of food manufacturers' by-products (Nork Solutions); indoor metropolitan vertical farms (Eden Towers); a proprietary tech for cost-effective, large scale, non-chemical processing production of plant-based ingredients and flavours (Whole); and a building product that sequesters carbon from the atmosphere and is fire and termite resistant (Hemp Squared).

This program is designed to help innovative WA agtech startup businesses develop the skills to commercialise their products, articulate their value proposition, improve their ability to pitch to potential partners and investors, and provide access capital and new markets.


This year's program is the 5th instalment of the HARVEST program, with over 60 early stage businesses supported by this program since 2018.


Representing the State Government, and their continued support through Founding Partner DPIRD, the Honourable Shelley Payne MLC, Member for Agricultural Region, introduced the event and explained the value of HARVEST for the sector.

"Innovation and change is needed to address the issues we are facing in the ag industry and this is a driver of the Government's support for initiatives such as the HARVEST Agtech Accelerator.

HARVEST is helping to grow the businesses that will future proof WA's agriculture sector and provide technological solutions to help our industry.

HARVEST is empowering innovators to turn good ideas into great ideas and then into commercial success stories."

Cal Archibald from Beanstalk led a panel of two successful WA agtech business founders, Frank D'Emden from Living Farm and Tim Hyde from Swan Systems, who shared their journey of traversing the startup landscape and the challenges they faced in raising capital and the nuances in the agri sector compared to other sectors.

Frank founded Precision Agronomics in Esperance, pioneering geophysical soil mapping and the first soil moisture probes. He was then involved in Decipher, an agtech startup spun out of CSBP. He is now the Agtech lead at Living Farm, a trial service provider where laboratory learnings for tech are rolled out into the field for new crop genetics, new product formulations and chemistry for inputs in broadacre and horticulture.

Tim from Swan Systems farmed in the northwest for 20 years, and then discovered open hydroponics in the early 2000s growing bananas in Carnarvon. After consulting on large corporate projects he decided to further develop the automated tech to manage irrigation systems and increase yields. The system took three years and three times the expected cost, with Swan Systems now commercial and working with irrigators in 7 countries.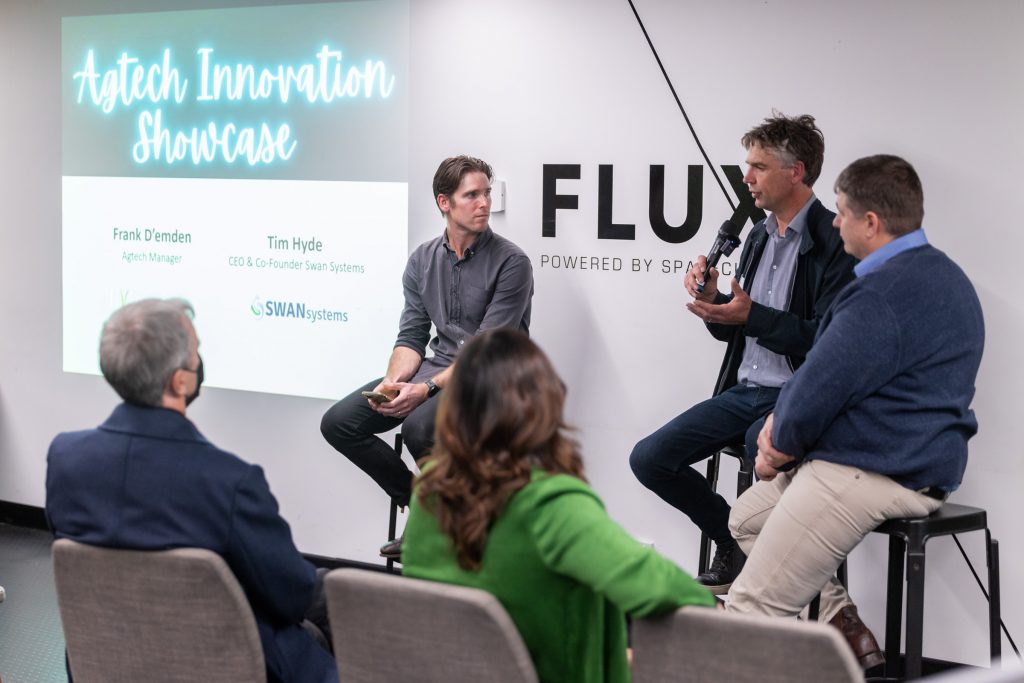 Tim gave insights into the journey that has led to recently raising $3m in a Pre Series A round, saying that it wasn't an easy process, and it requires consistent focus to ensure it is done well.
"The venture capitalists don't want to see anyone else but you, so it has to be founder led. So, it's nothing other than rolling up your sleeves up and making it happen."


Frank said that the biggest hope for growth was in the very large market of Brazil as there was a lot of interest and good connections through the Nuffield Network.
"If you interested in expanding overseas in agriculture the Nuffield Scholar Network is primarily farmers and I would highly recommend tapping into that network".

Tim spoke about scaling up internationally and entering the west coast of US as the citrus, grapes and nuts market is 20 times bigger than in Australia. Also, vital data is public in the US and they were able to search and target large commercial scale growers.

Though it can be costly, with needing to jump through hoops to set up in other countries including paying for local staff and services, Austindustry and their trade office are very helpful in this and run workshops.

Both panellists agreed to expect to offer your innovation for free initially and the seasonal nature of agriculture meant customers need to trial the product over a year. Other advice included making sure the customer gets value, understanding that mistakes will be made almost every day, the importance of having a team, but as a solo founder initially you will wear all the hats in the business and won't have much time so deal with the most important thing that day and be flexible.

The key insight from both panellists was the importance of refining the product/market fit. To do this startups need to spend a lot of time with your customers, which may mean packing a suitcase to wherever your potential market is and spending time to see how they operate.

"You have to do the hard yards, particularly if you don't come from an ag background, to understand what it is they need, so the user driven development is the key" said Frank.

The evening was capped off by the series of pitches by the startups from HARVEST 2022, and visits to their business booths for connecting and networking.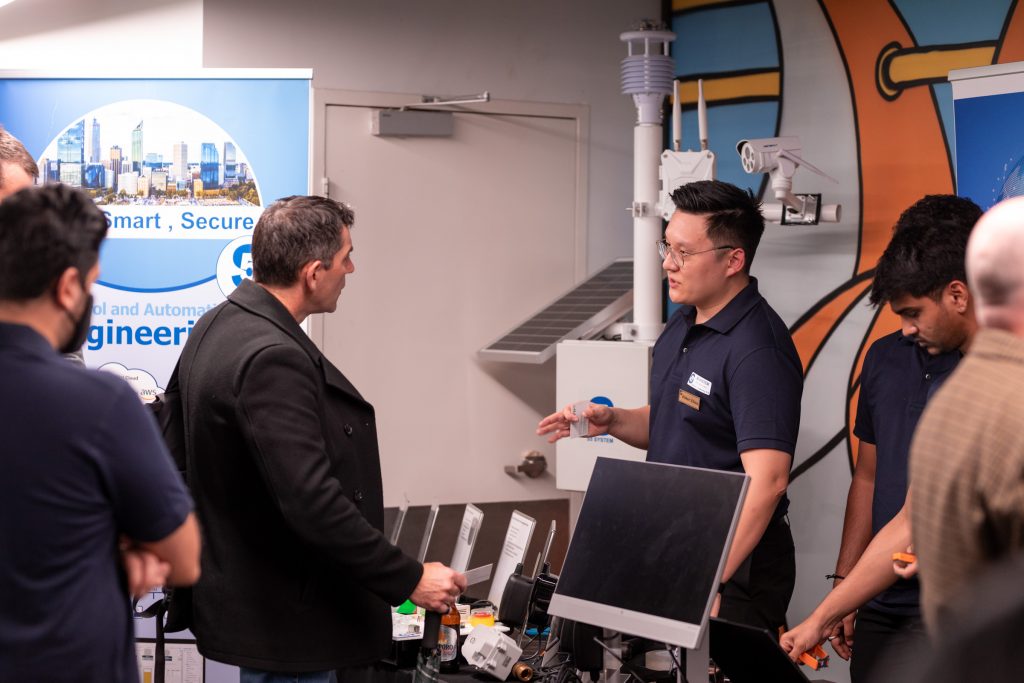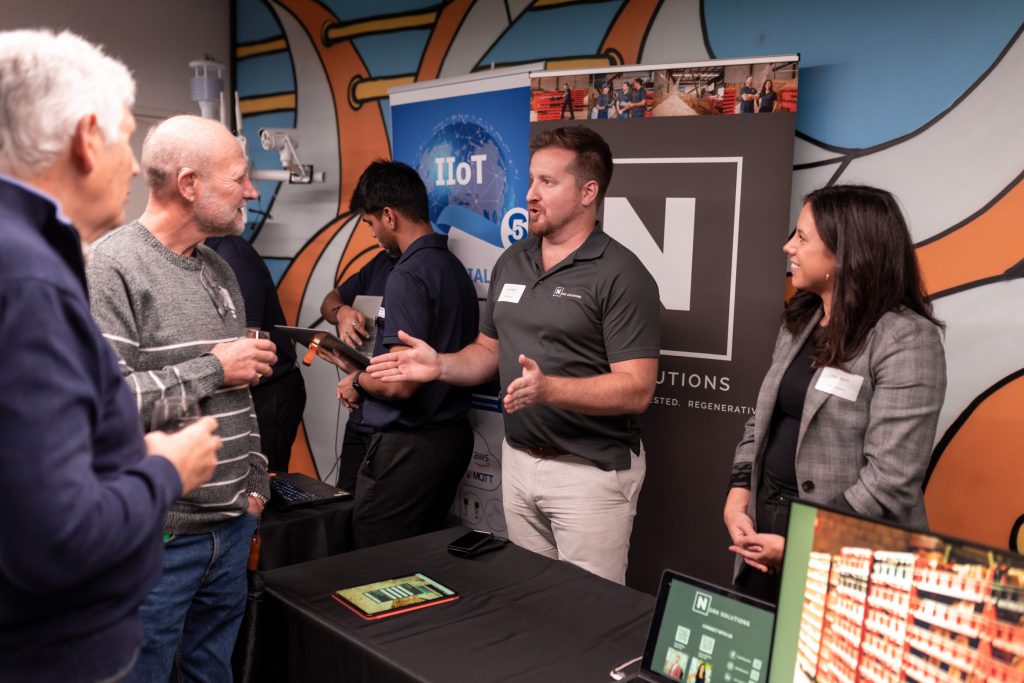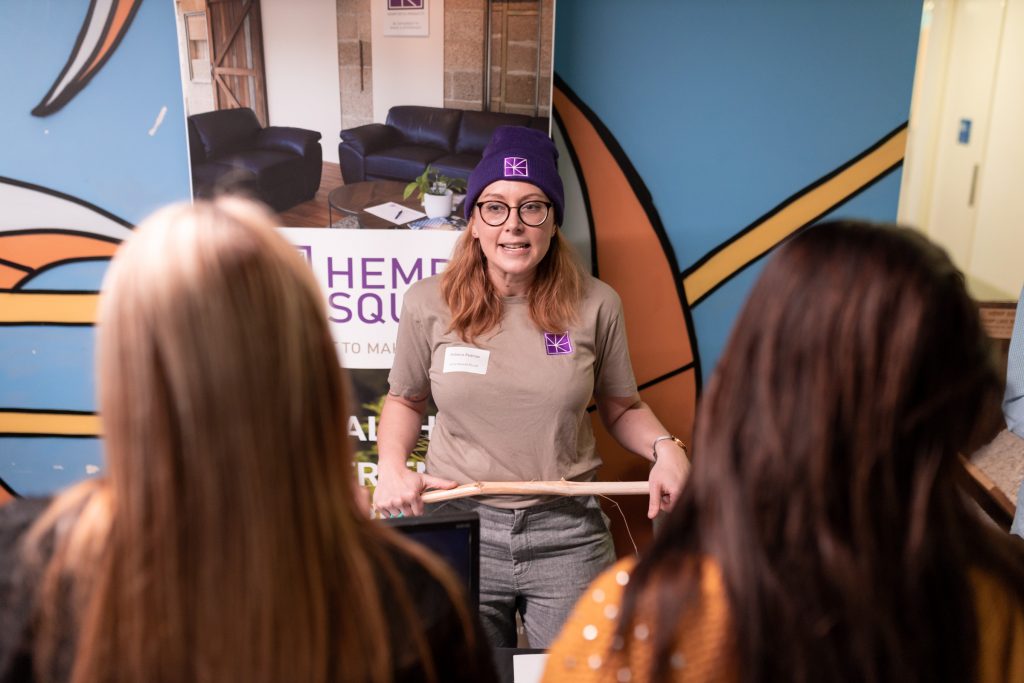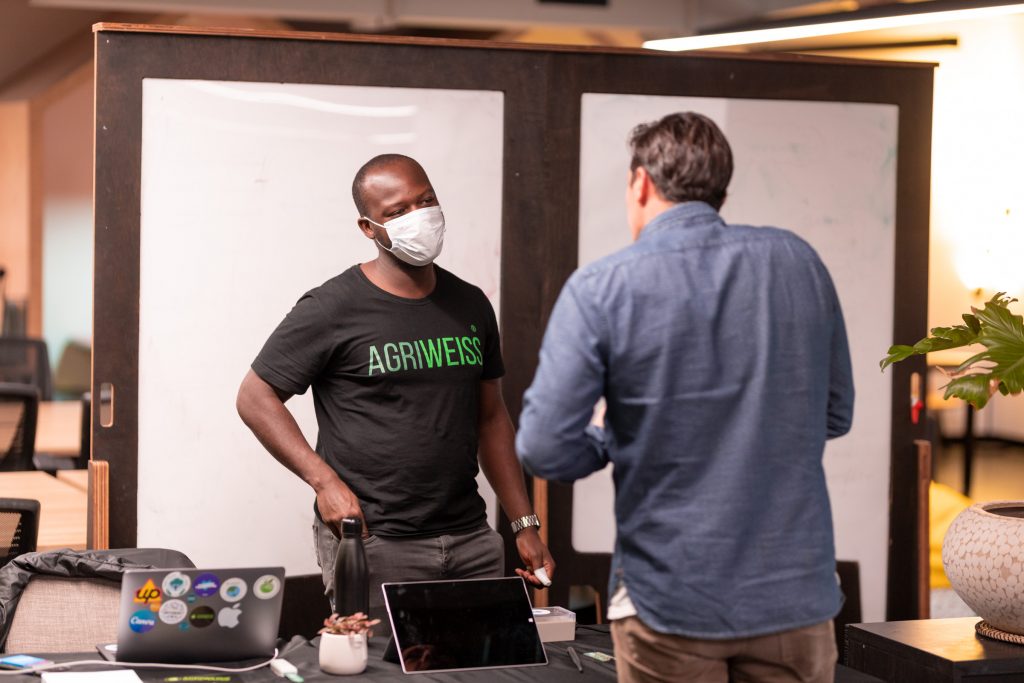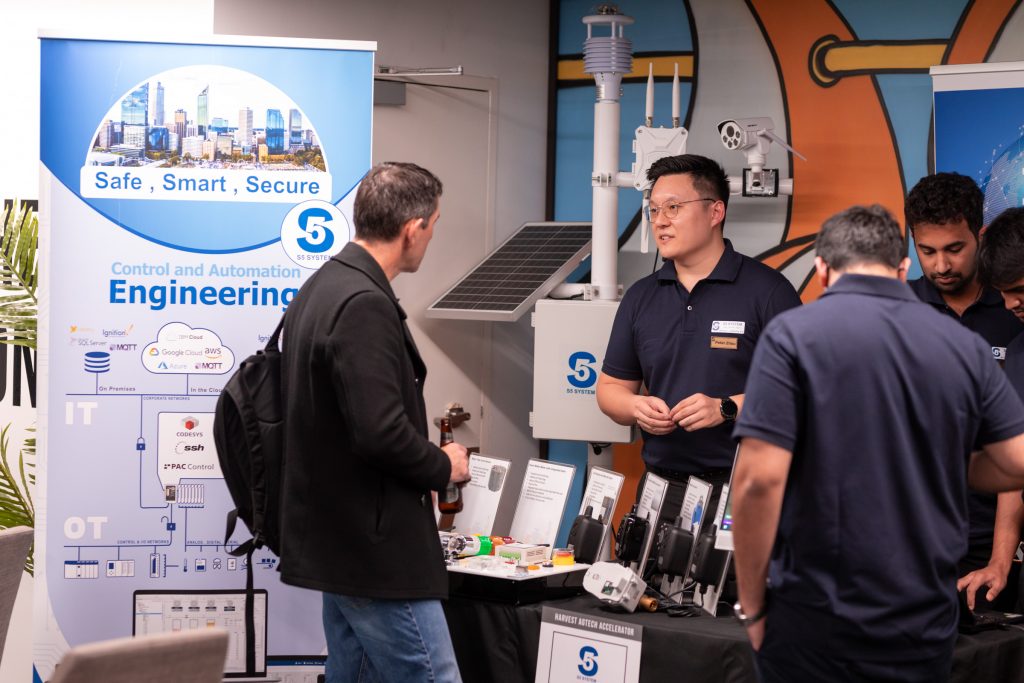 The recorded livestream is available at https://perthvideo.net/agtech-20220720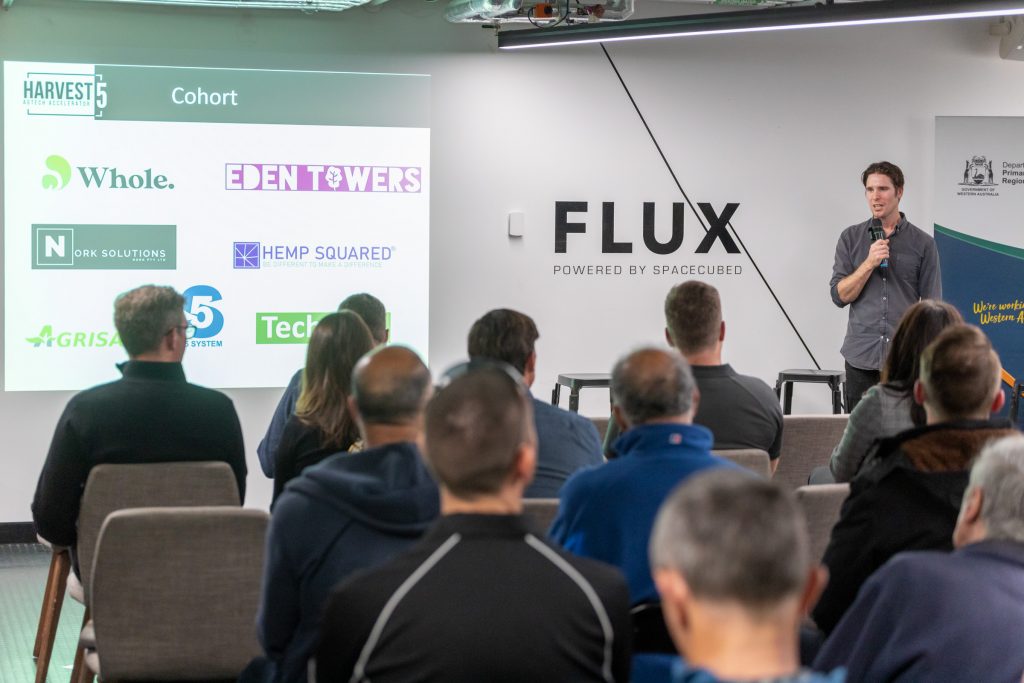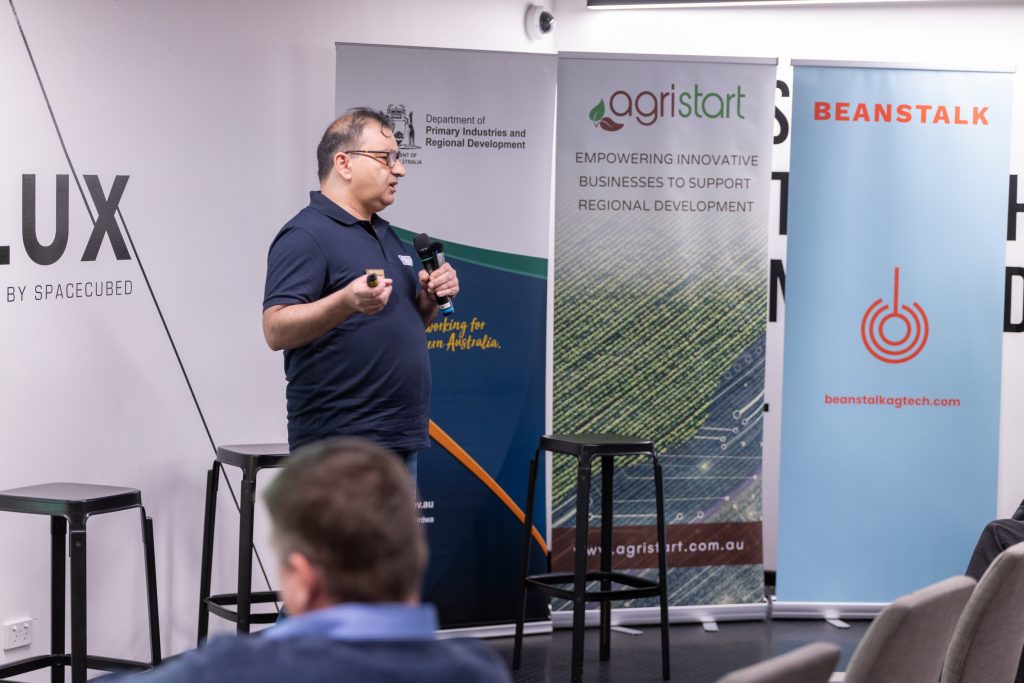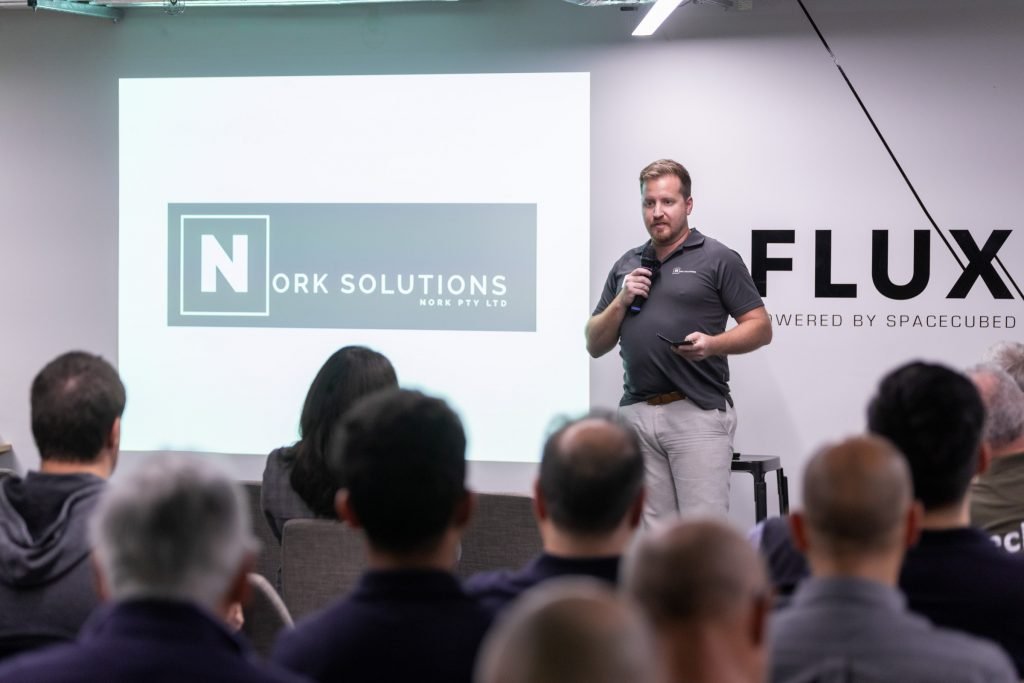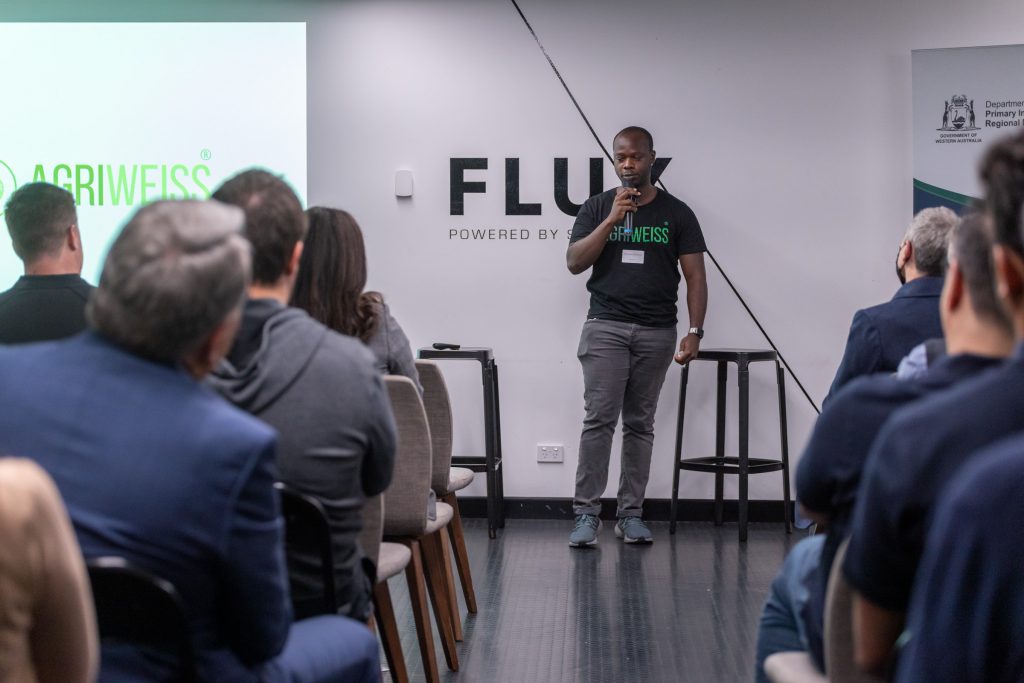 Thank you to our HARVEST 5 Premier Partner Grains Research and Development Corporation.

HARVEST is made possible by the generous support of partners who recognize the value in these cross sector interactions and building connections: Grains Research and Development Corporation, Department of Jobs, Tourism, Science and Innovation through the New Industries Fund – X-Tend WA Program, AgriFutures Australia, CSBP, Agworld, Wrays | Intellectual Property, nbn® Australia, and RLG