Leaders in Strategic Business Connections
Innovation Cluster is a network of programs and businesses led by Peter Rossdeutscher and Natasha Teakle, with support from highly experienced mentors, consultants and change agents.
The Innovation Cluster suite of programs for 2022 feature both national initiatives (Agrifutures Startup Network), regional hubs (CONNECT) and sector-specific innovation support.
The range of programs reach a diverse, high-level audience through our participants, speakers, mentors and stakeholders, and provides a strong value proposition to become an Innovation Cluster partner in 2022.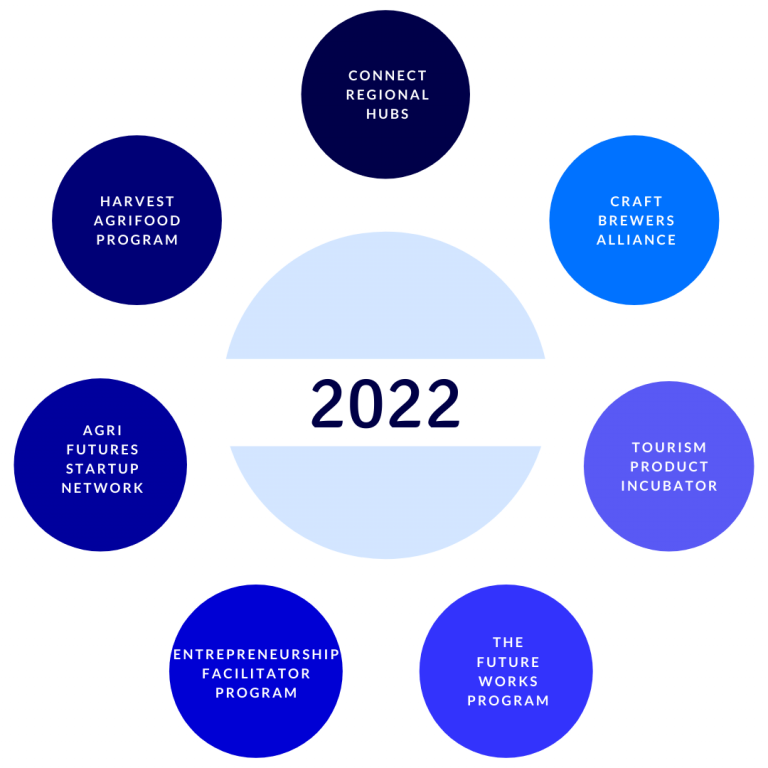 As an Innovation Cluster partner you will: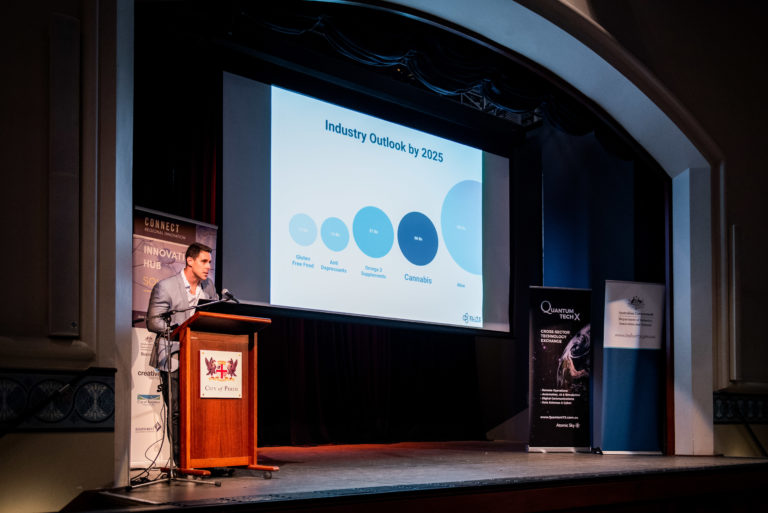 Your partnership will be helping to:
For more information and to tailor a support package relevant to your business, please contact Melanie Timms:
Download our About Us Flyer
" We are really excited about HARVEST and the ability for us to provide people in this post startup stage a real boost to their business which is fundamentally allowing farmers to take advantage of modern technology to farm better and to farm smarter."
"We're excited to be working with Innovation Cluster to deliver this program to engage the many entrepreneurs that we have across all disciplines in building skills to translate their research and create community impact. The initiative supports UWA's mission to drive social and economic development by getting research out from behind closed lab doors and into the broader community."
"Muresk Institute found great benefit in sponsoring the Harvest program due to the outstanding opportunities provided for networking with leading industry stakeholders. Agriculture is such a dynamic industry and moving at such a great pace that the Harvest program assists us in keeping pace with the latest industry innovations. The program assists us in exposing a relevant group of stakeholders to what we have on offer at Muresk."
"CSBP has now been involved in two HARVEST programs and the value we derive from participating is multi-faceted. Our team have really enjoyed participating in the different events on offer to build both their capability as well as discover innovative new companies with whom we may have potential to partner. Personally, I think the greatest benefit of participating for CSBP has been forming ongoing relationships with the start-up companies as well as the other very active program partners and supporters….a dynamic and connected network is being established here in the WA Agricultural sector from which we can all benefit and grow.
Partner with us and join the Innovation Cluster network