Research Commercialisation
We help organisations and individuals successfully commercialise their research to bring new innovations to market.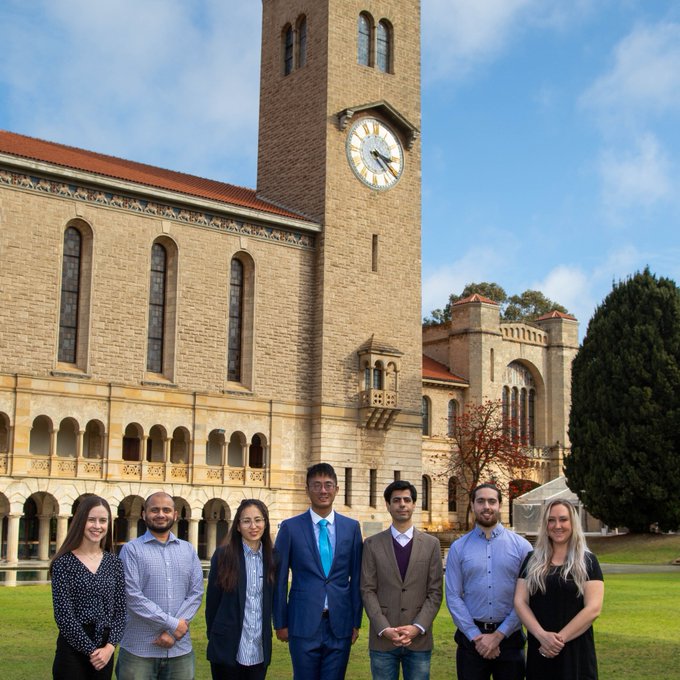 We take a structured, proven approach to commercialising and enhancing the impact of research.  Our outcomes focused programs feature interactive workshops, industry engagement and mentoring that strengthens the research outcomes and potential to build a strong business.
Our facilitators and expert mentors have a unique blend of industry, research, government and entrepreneurial experience. 
We bring expertise in proven entrepreneurial skillsets and strong networks across many sectors to those doing primary research.
"We're excited to be working with Innovation Cluster to deliver this program to engage the many entrepreneurs that we have across all disciplines in building skills to translate their research and create community impact. The initiative supports UWA's mission to drive social and economic development by getting research out from behind closed lab doors and into the broader community."
"To grow our Virtual Plant Cell project outwardly I had to adopt a new mindset and approach. Tash has been amazing in mentoring me through this, and has provided a wealth of valuable guidance, advice and connections. Her professionalism, experience and perspectives, as well as an easy-to-work-with demeanour have made working with her to advance our project incredibly productive and beneficial."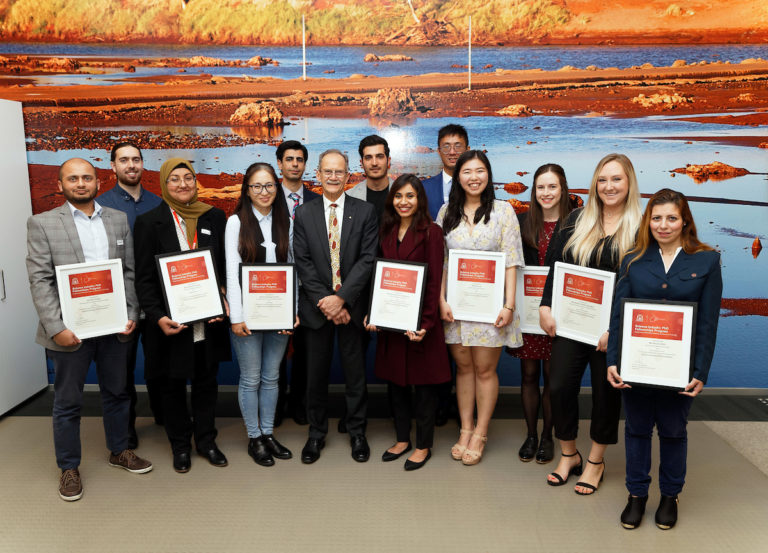 Supporting collaboration between academia and industry
Innovation Cluster was awarded a contract with the Department of Jobs, Tourism, Science and Innovation (JTSI) to facilitate the Science Industry PhD Fellowship program. The program encourages linkages between researchers and industry, adds value to the PhD experience and strengthens research impact in economic high growth areas, such as life sciences, cyber security, automation, including robotics and artificial intelligence, new energy industries, and data science.
Our role was to play 'match maker' between high quality PhD researchers and industry projects requiring research expertise. We matched 59 applications and the top 23 were selected for the program. Each project received $30,000 stipend towards the PhD project with support from both industry and academic supervisors. IC is also delivering a professional development program for the 23 fellows that focuses on project management, commercialisation, presenting, networking and career development.
Photo: University of WA. Round two JTSI fellowship recipients with Chief Scientist of Western Australia Professor Peter Klinken AC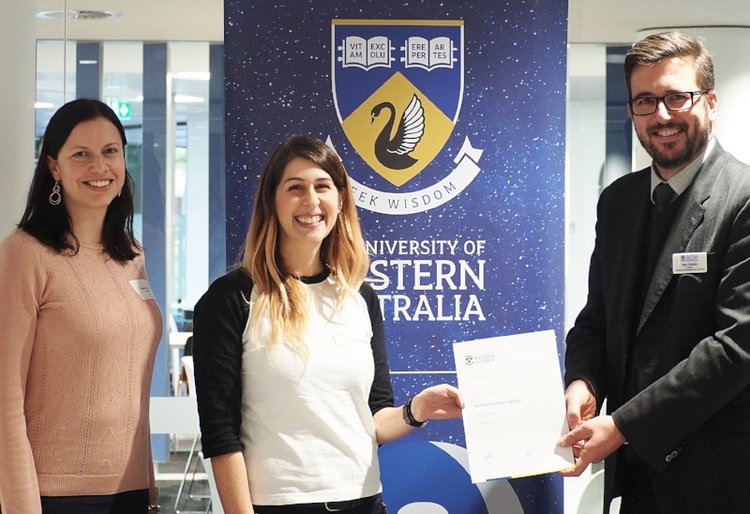 Start Something was founded in 2015 by Innovation Cluster and engaged over 308 researchers as a platform to connect industry and research whilst stimulating and guiding first steps for as many researchers as possible to create the robust network of pathways and linkages needed to accelerate broad commercialisation of the State's world class research.
Photo: University of WA. Karina Price won a mentoring voucher with IC as part of Start Something. R: Mark Stickells, former Director of Industry Engagement at UWA