Over 400 people attended the 2022 Regional Ventures Showcase day to see the 12 selected regional and agtech businesses exhibit and pitch their innovations. This signature event in the West Tech Fest calendar is driven by Innovation Cluster in collaboration with Beanstalk Agtech and the WA Agtech Meetups
Sean Webb, Manager Innovation and Partnerships at CBH Group, MC-ed the presentations in the Westin ballroom, featuring an inspiring startup success story from Leopold Lucas from Ripe Robotics, winner at international agricultural event FIRA Future Farming 2021 for Best Field Robot.
There is a critical need to increase food production by over 70% to feed 9.5 billion people by 2050, Agriculture also lags behind other industries in digitisation and faces challenges of less arable land, finite resources and workforce shortages. These problems inspired the creation of Ripe Robotics where they have developed autonomous systems to perform complex tasks in agriculture such as harvesting fruit.
Developing a robot for the field was not without its challenges, with so many environmental variables and limited internet connectivity. With new satellites unlocking potential for improved regional connectivity, Ripe Robotics was one of the first companies to get access to Starlink satellites and now receive high speed internet in the field, even faster than Sydney.
During their start up journey many lessons were learnt around investment, managing expectation of farmers, the importance of honesty about the speed of development of tech and future targets, and the need to build partnerships with farmers to build trust.
Optimizing these farming operations with robotics will result in less damage of fruit, more insights, and better yields.
Ripe Robotics were one of 14 companies around the world selected for the Global Harvest Automation Initiative by Western Growers, who represents half the fruit growing in US, to help them accelerate technology to automate 50% of their harvested specialty crops in next 10 years.
"The space is advancing with a lot of funding growth in recent years – around 45% year on year into agtech. This is being driven by interest from key individuals, like Bill Gates and Mike Cannon-Brooks, and venture capital funds who have recognised that farming and agriculture is a critical component of solving the climate crisis."
Industry bodies and government are also working to advance startups – Ripe Robotics having received Accelerating Commercialisation, MVP Ventures and R&D grants, with more than 50% of their total funding from government being a key enabler in advancing their technology.  
Ripe Robotics will be introducing their robot to the Australian and global markets, and have seen a high level of interest from growers with 100 000 hectares of farms on their waitlist already.
The Regional Ventures event included 12 startup pitches:
a reverse engineered vertical marron farm supported by AgriFutures and UWA (AquaticAI);
an off grid, carbon neutral, certified sustainable award winning brewery developing a bio digester, micro algaes, a centrifuge, an Australian first co2 recapture plant, and sourcing the lowest input barley for single origin carbon free malting (Rocky Ridge Brewery Co);
a platform providing novel supply chain integrity utility to food & beverage brands and consumers with a proven record of doubling sales for an Australian beef brand with interest from some of the world's biggest multi brand coalitions (Orijin Plus);
an alternative to concrete blocks that is lighter, cost less and made from recycled materials (Reo Blocks);
a platform that has connected 400 agribusinesses with 11 000 job seekers in 2 short years (Way Tree);
a training system to address skilled labour shortage in mining industry (Target Mining Resources).
More innovative startup pitches followed:
a first in market carbon calculation engine platform for farmers (Aglytica);
a non-toxic, high performing bio herbicide that kills weeds effectively and helps soil microbiology (Contact Organics);
pay as you go and subscription service to democratise block chain technology (A2B Blockchain);
a company with an indigenous team popularising native edibles into every fridge and pantry in Australia (Tucker Bush);
real time data sensors as small as 1cm x 1cm for all industry (S5 Systems) ;
and a lead generation and contract management platform for sheep, cattle and goat buyers that doubles as a farmgate price discovery with 4500 users across Australia since launch in late 2021 (Agora Livestock).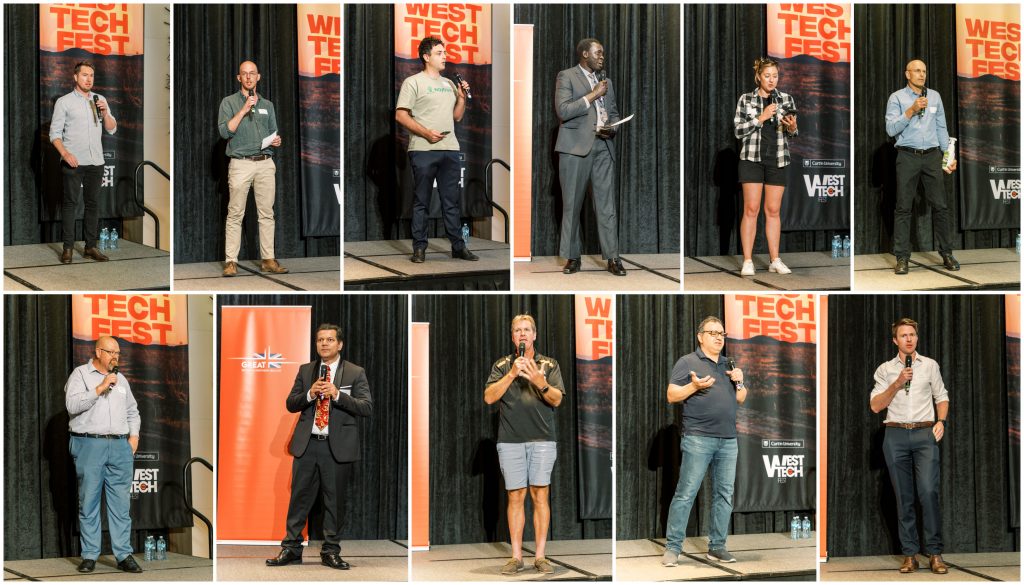 Minister for Innovation and ICT Hon Minister Stephen Dawson MLC presented to the crowd about government support of agtech and regional innovation
"As a regional Member of parliament based in the Pilbara representing a mining and pastoral region know how important the agtech sector to the Western Australian economy. It has gone leaps and bounds over the past few years with extraordinary things happening on farm thanks to innovation like we see before us today."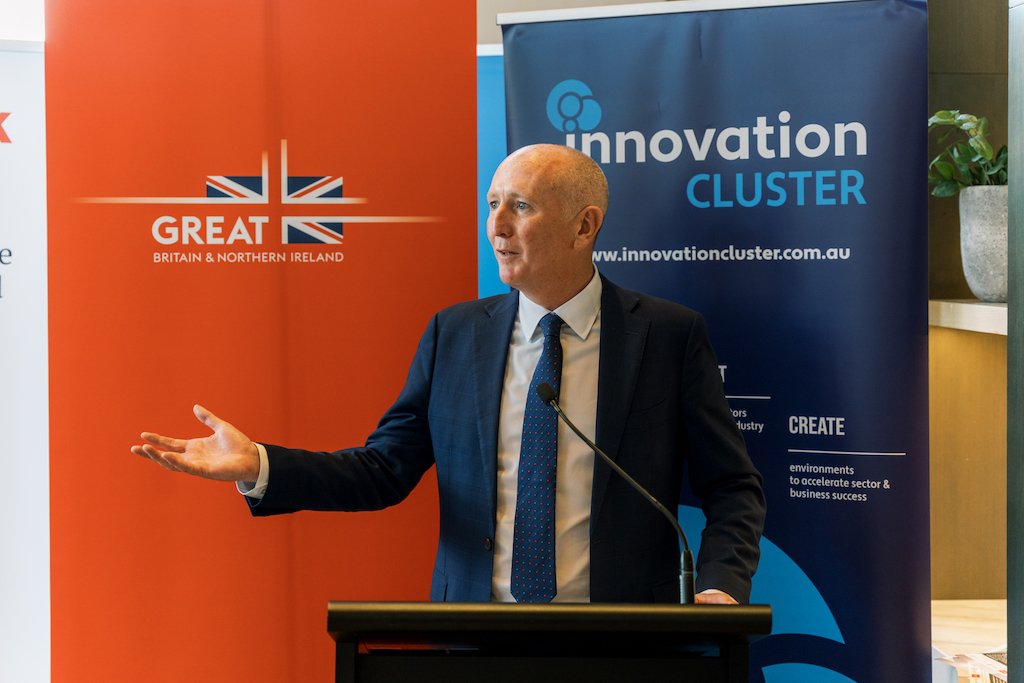 Regional Ventures was supported by the UK Consulate General who are looking to develop further innovationpartnerships between the UK AgriTech community and its Australian counterparts.
The Regional Ventures Showcase is one of many opportunities offered by Innovation Cluster to accelerate the strategic growth of innovative startups through connections to government, researchers, investors and industry. Exhibiting founder Glenn Briggs from Aglytica said he made very strong connections during the Showcase that will be beneficial for collaboration as well as cross promotion.
"I gained several valuable connections at my business stand from a potential customer as well as Department of Primary Industries and Regional Development which has already led to deep conversations. (It was a) very well-arranged and coordinated event that brought more opportunity than I received at the last 3 field days I attended."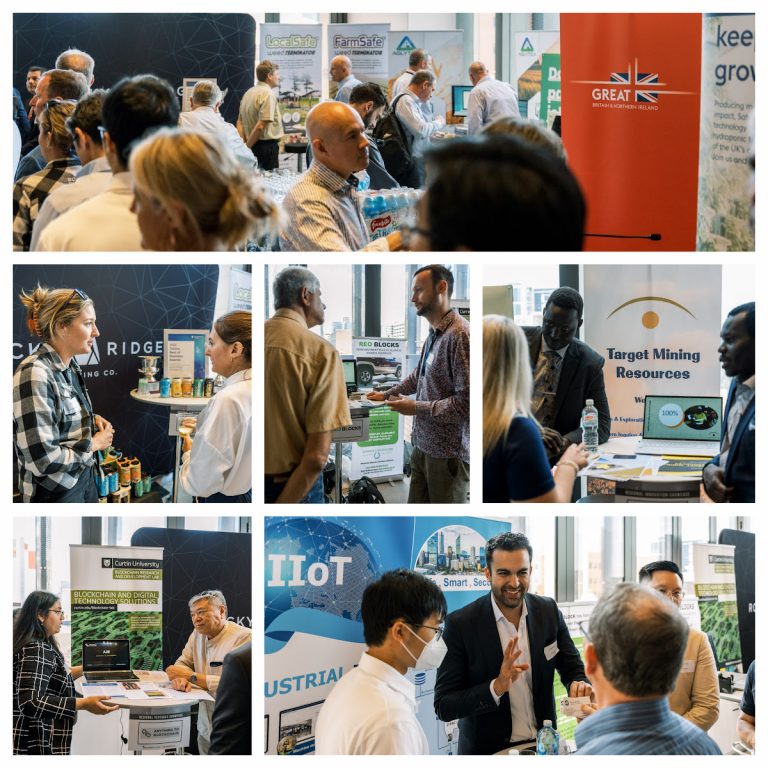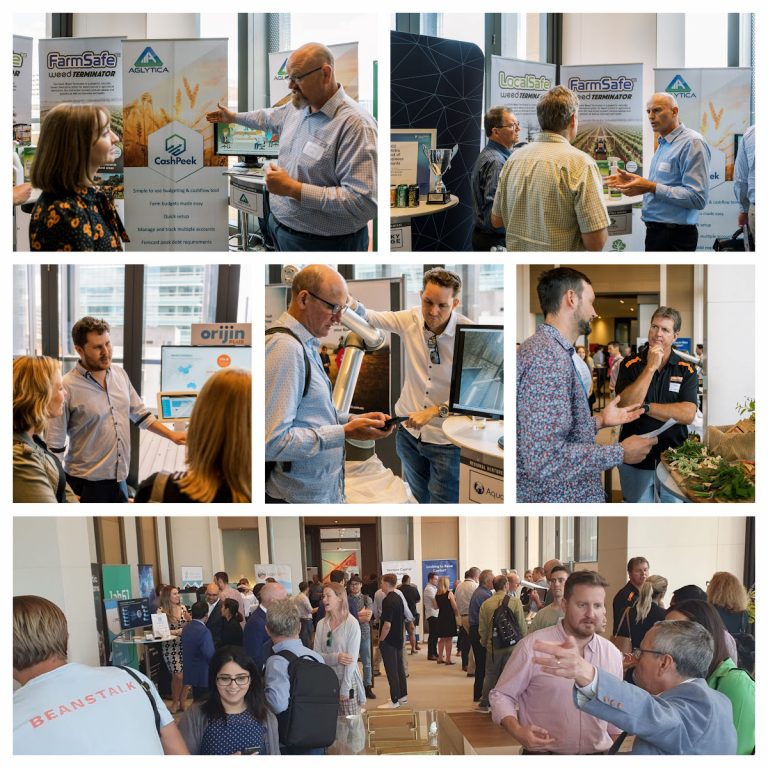 The Regional Ventures Showcase event was held as part of West Tech Fest 2022 and supported by the Department of Jobs, Tourism, Science and Innovation through the New Industries Fund, the Department of Primary Industries and Regional Development and AgriFutures.