Phill Raso, Gillian Starling and Nikki Forrester from MCC Environmental and Sustainability delivered a workshop focused on sustainability for small business.  Prior to the day, the CONNECT Sustainable Industries cohort had watched a pre-recorded video from MCC outlining the basics of ESG (Environmental, Social and Governance) and how this relates to startups.
The workshop built on this to apply the materiality mapping process, enabling cohort businesses to understand what ESG topics might be relevant to their business.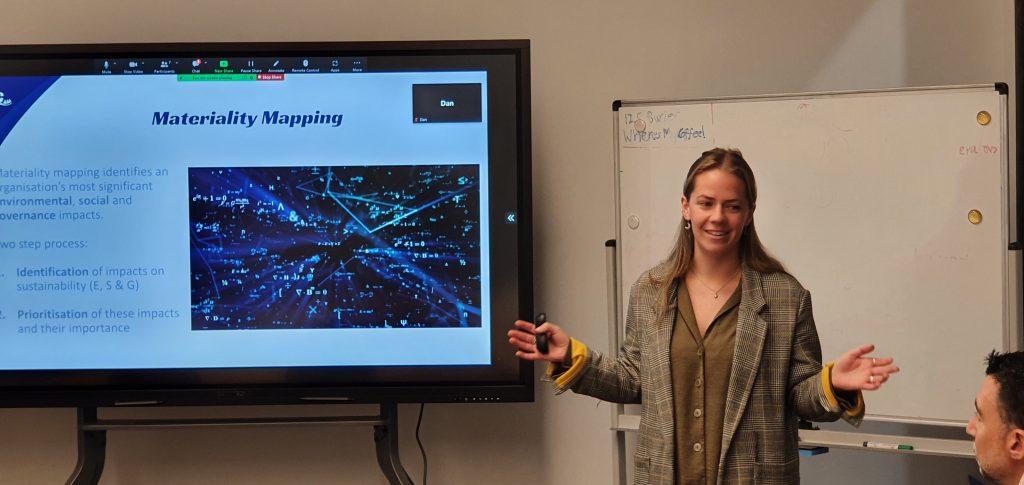 Phill and Nikki discussed that the materiality mapping exercise involves identification of impacts on sustainability, prioritisation of these impacts and their importance, and creating goals and then policies for each of the material topics.
Discussion included communication of sustainability initiatives and actions and examples of businesses who are leading the way.