Mandurah based startup, Tactest, has been announced as a recipient of a West Tech Fest Investor Network fund after founder Chris Fields pitched at the Regional Innovation Showcase on Monday at the Perth Town Hall.
Startups participating in the events of the week long West Tech Fest, including those presenting at the Regional Innovation Showcase event, were eligible to apply for the Fund. Of the 26 entries, 3 were selected with Tactest receiving a $25 000 investment, which Mr Fields has said will be put towards developing the first 100 units for trial and sale.
Tactest is a simple, affordable, all in one testing tool to fix problems with vehicle and trailer lights. Testing lights required two things – base mechanical knowledge and at least two people. Tactest significantly cuts down the time ad labour when preforming vehicle maintenance , while making it easier to pre-start vehicles and perform safety checks.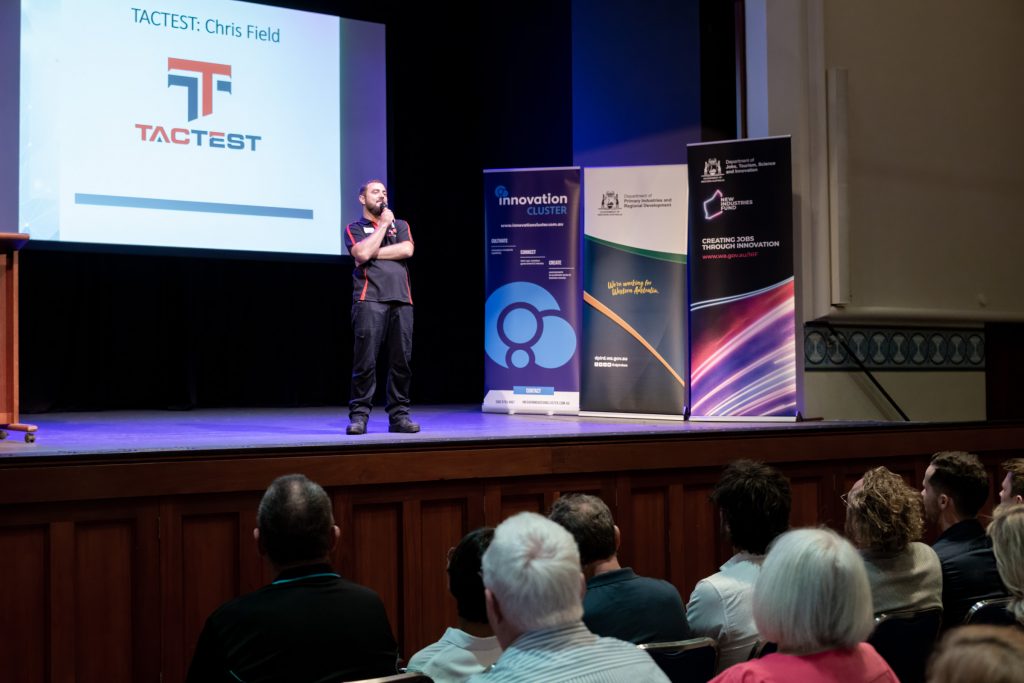 This is the third year that Innovation Cluster and AgriStart have presented the Regional Innovation Showcase which has trained 65 regional businesses from seven regions to pitch in front of over 700 investors, industry stakeholders, and government representatives.

The event is not only a rare opportunity for regional innovators to pitch to an extensive Perth based network, it is also a unique chance for regional startups to get their innovation and tech displayed at their business booths at the event, a place where they can meet and connect with invited guests one on one.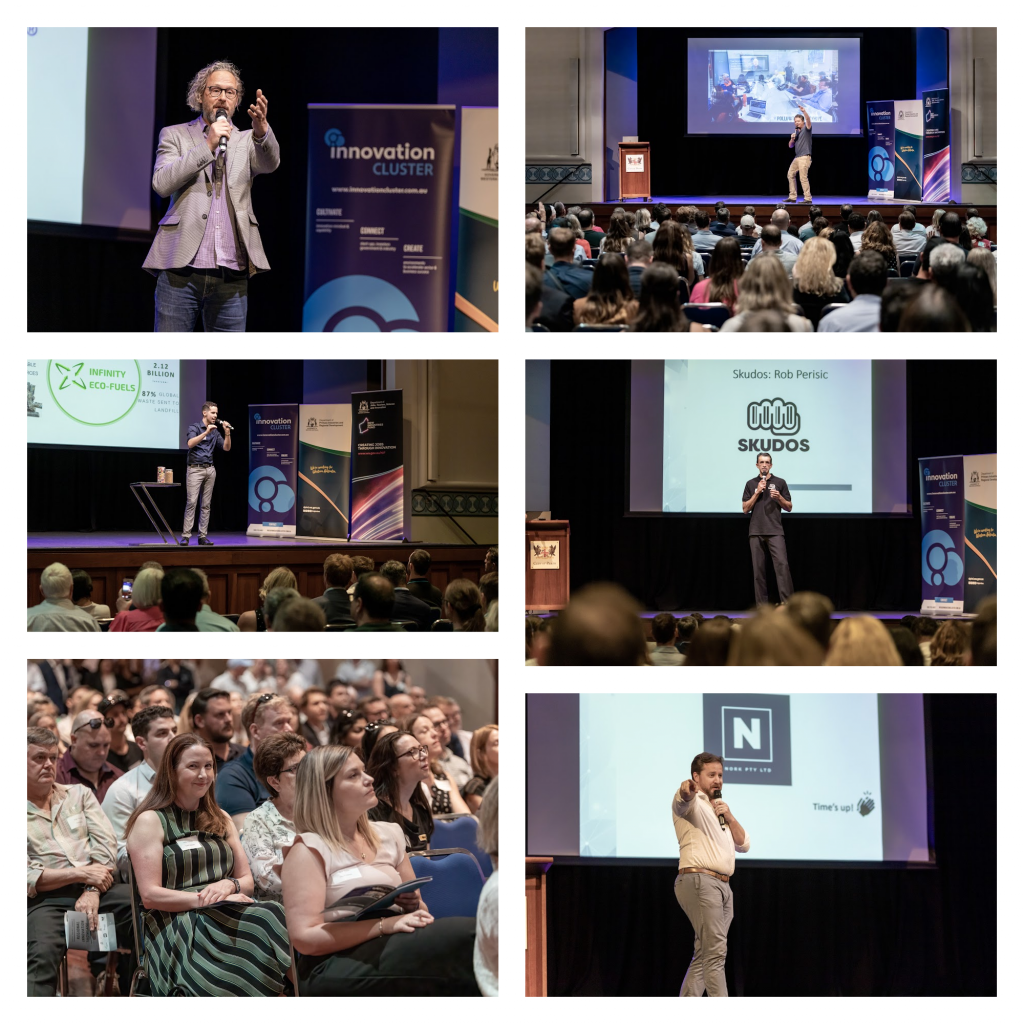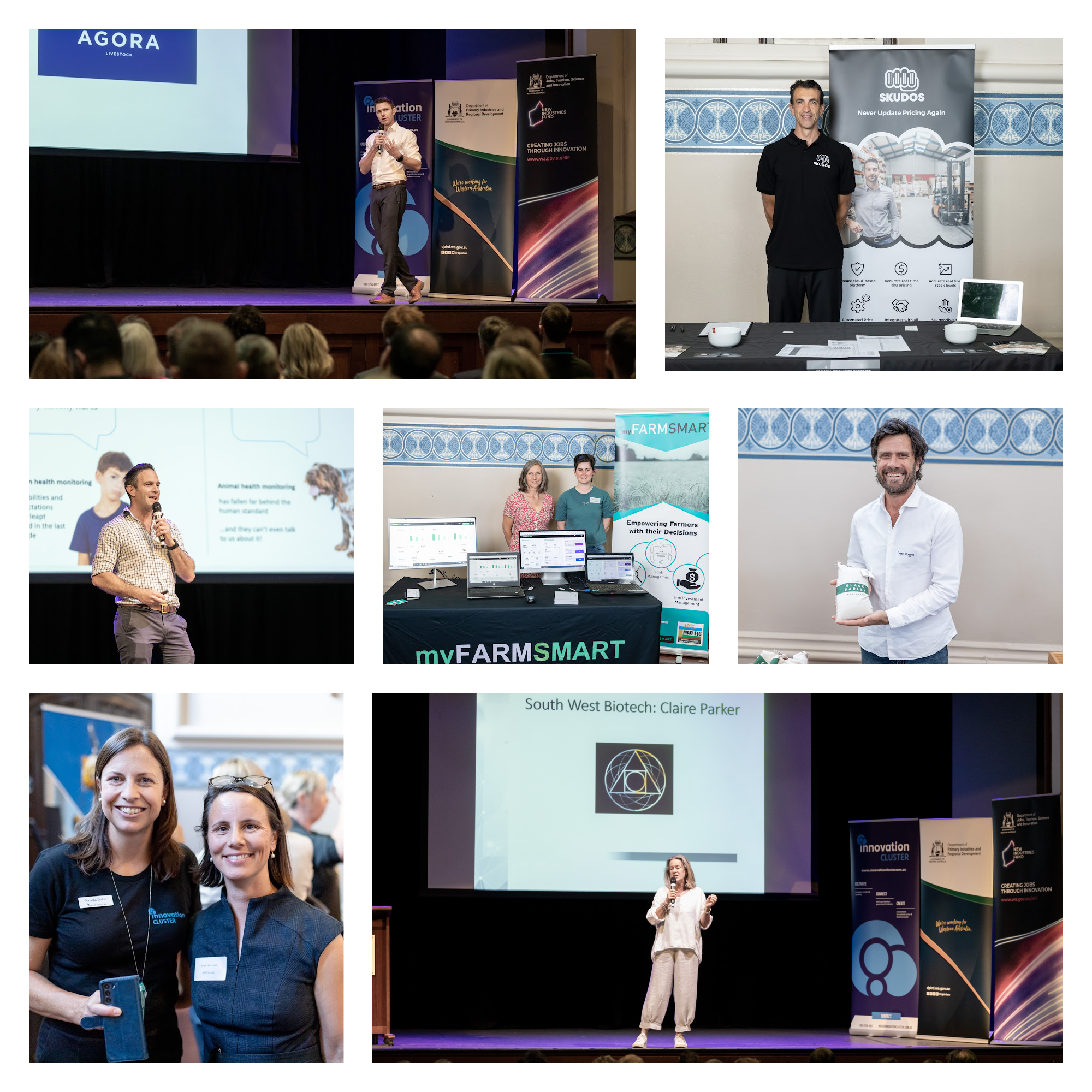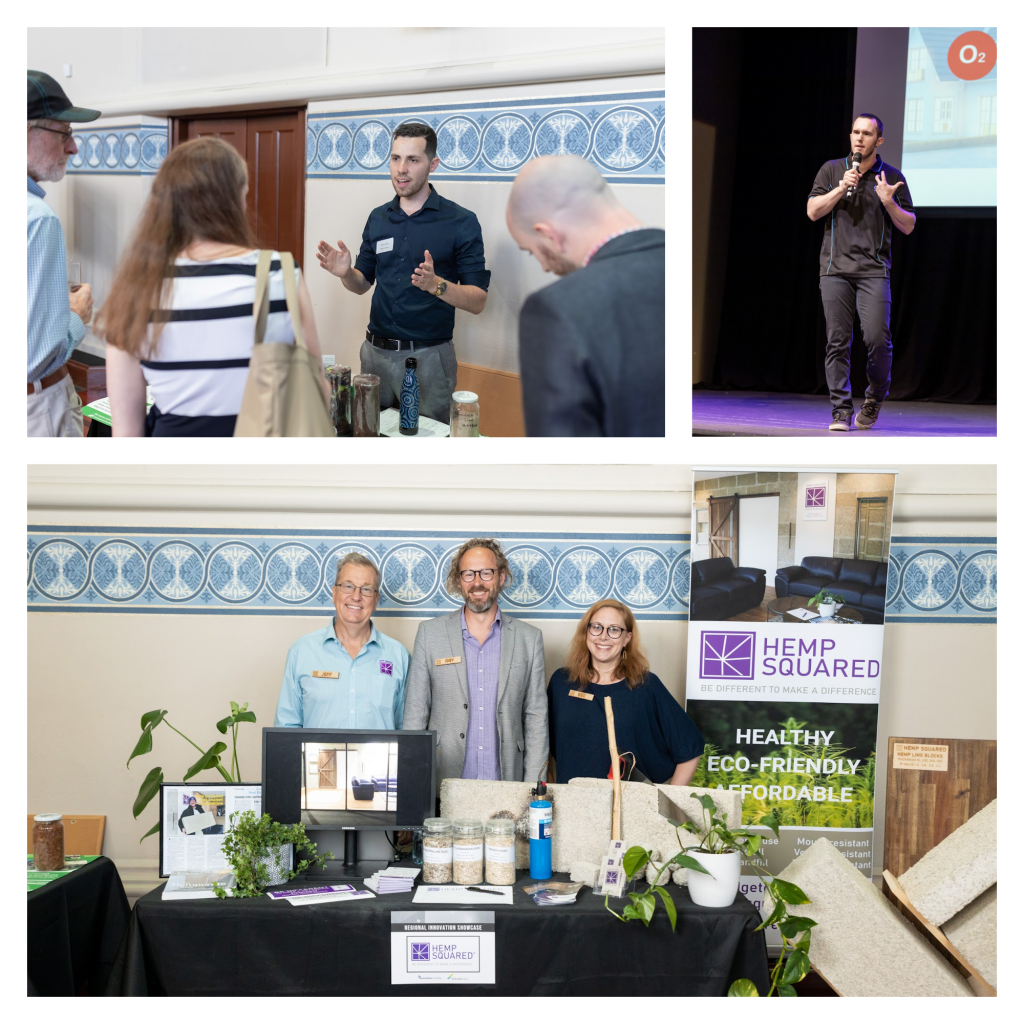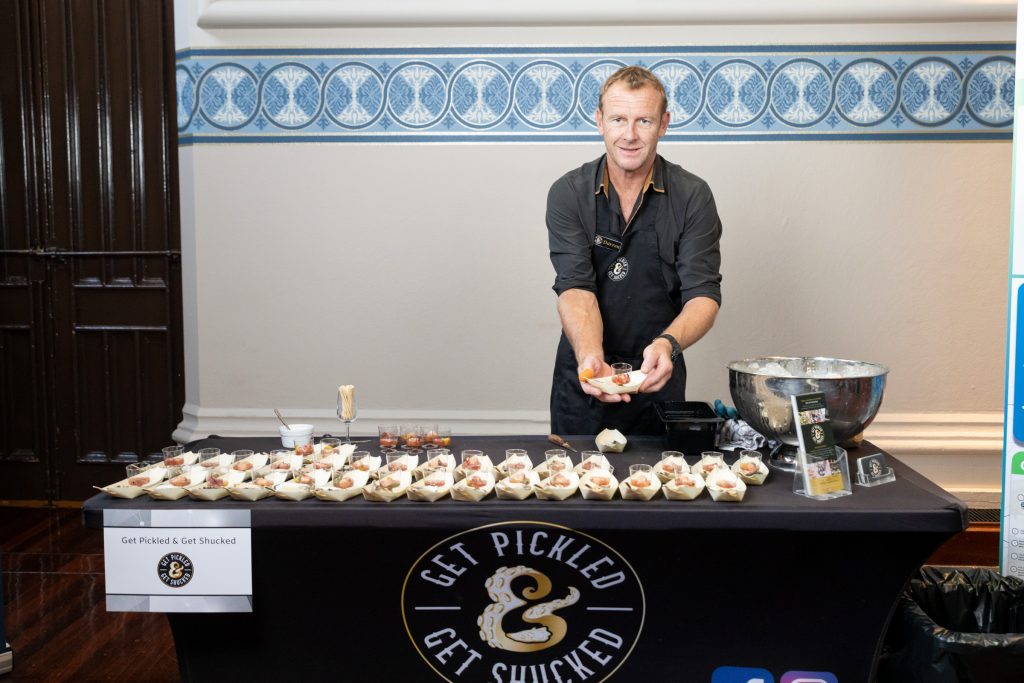 Beverages, oysters and pickled octopus provided by Innovation Cluster program alumni: Hippie premium pet-nat organic Kombucha, with a unique return, refresh and reuse network. Rocky Ridge Brewing – carbon neutral with renewable energy and water reuse. And Get Pickled, Get Shucked who are working with Leeuwin Coast on presenting the exciting new native Akoya to the market. Guests were lucky to be able to try the oysters with the Showcase being the only place worldwide these have been served to the public. Thank you also to Marri Park Wines, one of a very small percentage of biodynamic vineyards in Australia, pesticide free and Demeter-certified.


This year the event was co-hosted with the South West Angels, a regional angel investor network of actively engaged private investors that seek to provide investment capital –and mentorship to innovative businesses and emerging ventures in the south west region of Western Australia.


SWA Board member and Innovation Cluster Managing Director Tash Teakle presented the newly developed Regional Investment Network which aims to connect investment into the regions more directly.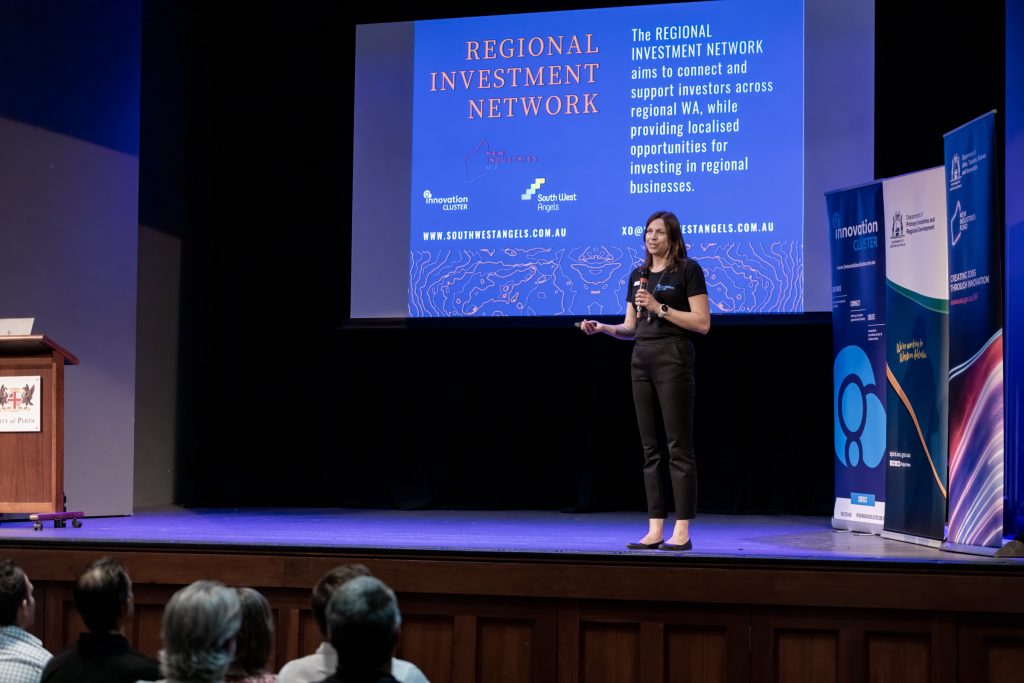 This a number of businesses with had innovations with a sustainability focus including hydrogen energy, bi eco fuels, and waste solutions. 9 Tech Solutions enables farmers to future-proof their businesses, using hydrogen as a cost-effective drop-in diesel replacement, via their NETAS AltiliumTM, storage & refuelling system. With hydrogen they enable the cost-effective replacement of diesel and emissions reduction. Using the NETAS AltiliumTM storage & refuelling system coupled with the novel 9 Tech hydrogen energy model provides farmers a commercial pathway for sustainable agriculture in a carbon constrained world.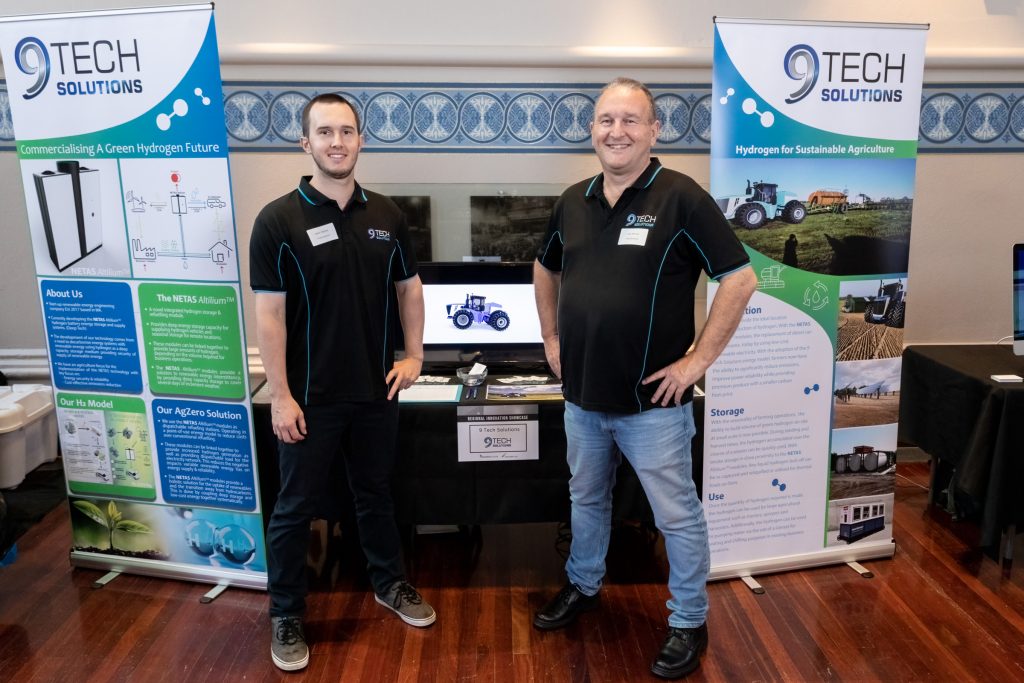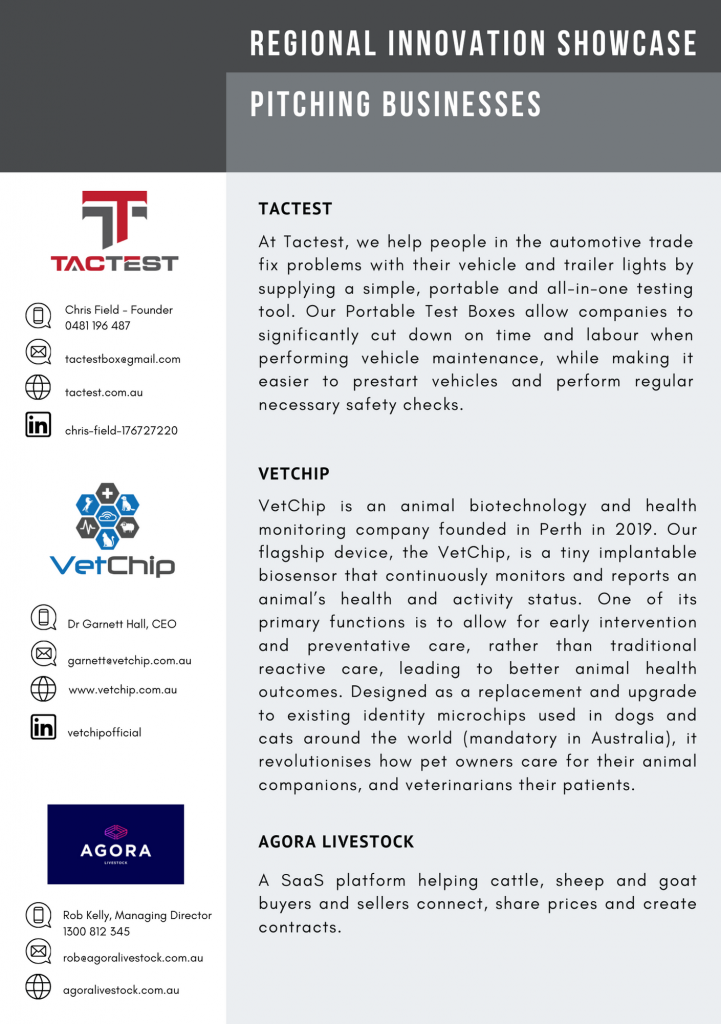 Thank you to guest speaker Derick Markwell from Roborigger shared their start up success story, engaging customers, WA's good manufacturing capacity, the helpfulness of groups like NERA, the advantages of using local expertise, and ways to overcome regional challenges.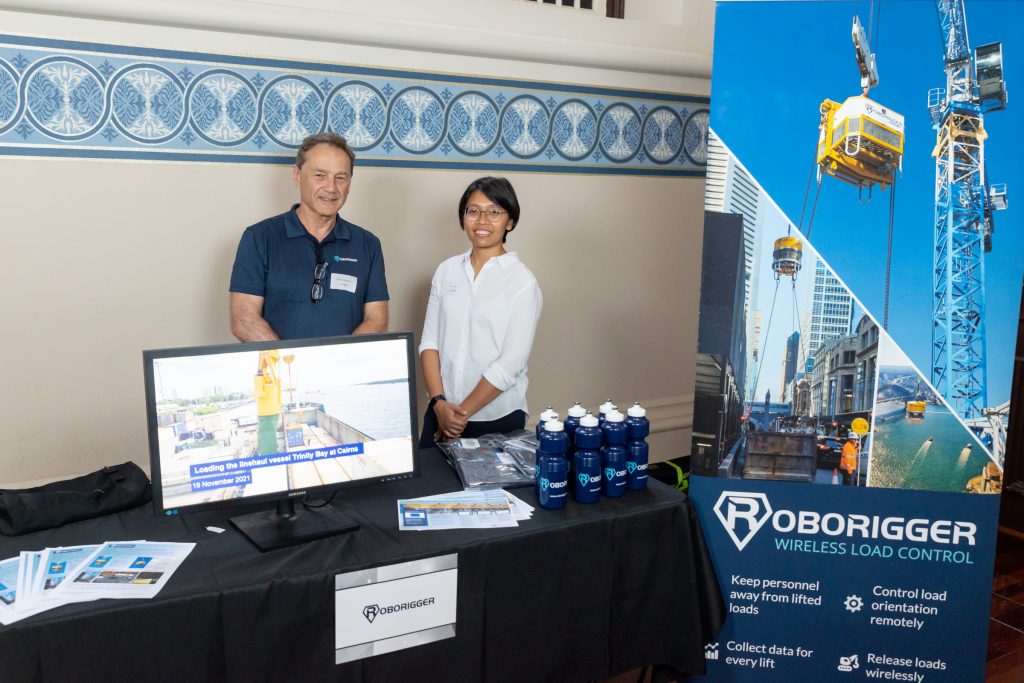 This year the Showcase, including the pitch workshop program, was delivered by Innovation Cluster in partnership with South West Angels, and supported by the Department of Primary Industries and Regional Development (DPIRD) and the Department of Jobs, Tourism, Science and Innovation through the New Industries Fund.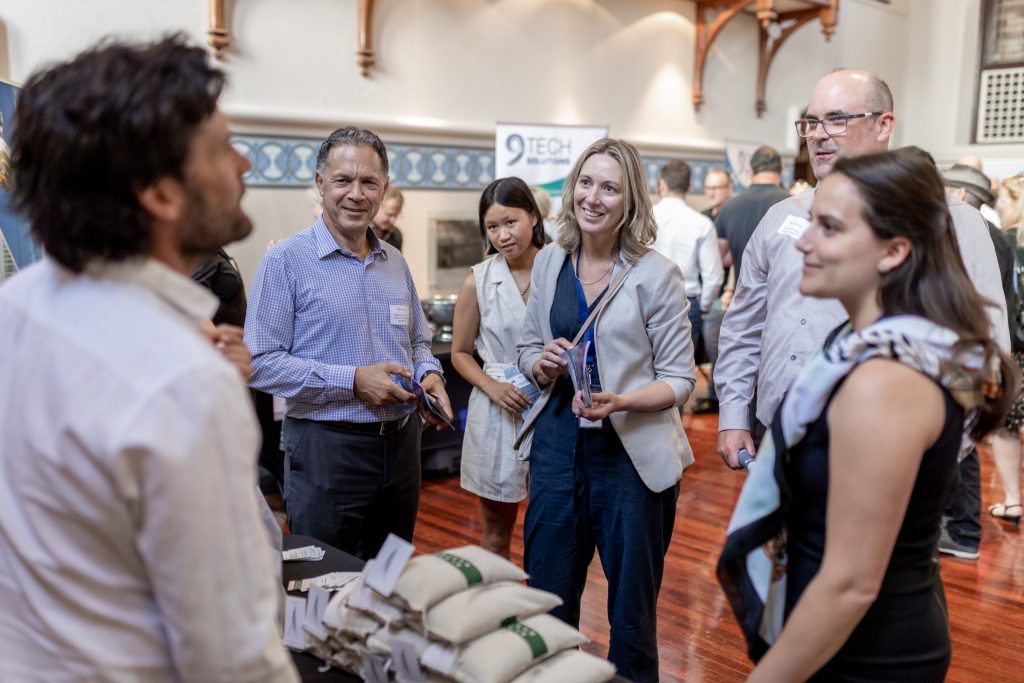 Peter May, Business Development Manager at Agriculture and Food and the DPIRD team connecting with Showcase participant Roger Duggan from Black Barley Australia.
Minister of Innovation Don Punch announced during West Tech Fest that the WA government has increased its funding commitment for West Tech Fest 2022 to $500,000. Congratulations and thank you to West Tech Fest, and to the City of Perth for their continuing support of the Regional Innovation Showcase.