The stunning Shelter Brewery in Busselton hosted the Bayside Investor Networking Session yesterday commencing with a panel discussion with Tracie Clark from Perth Angels and Scale Investors, and Rob Davis from Enginuity and South West Angels, offering valuable insights into their angel investment experiences. Duncan Anderson on behalf of South West Angels presented a concept for a statewide regional investor network.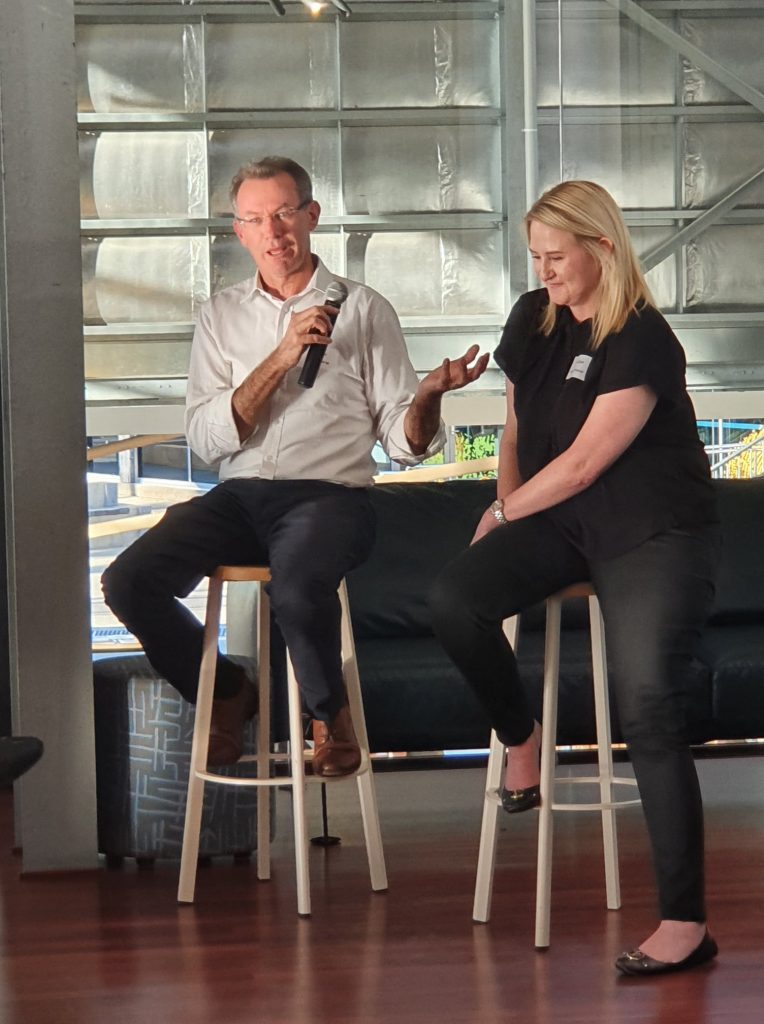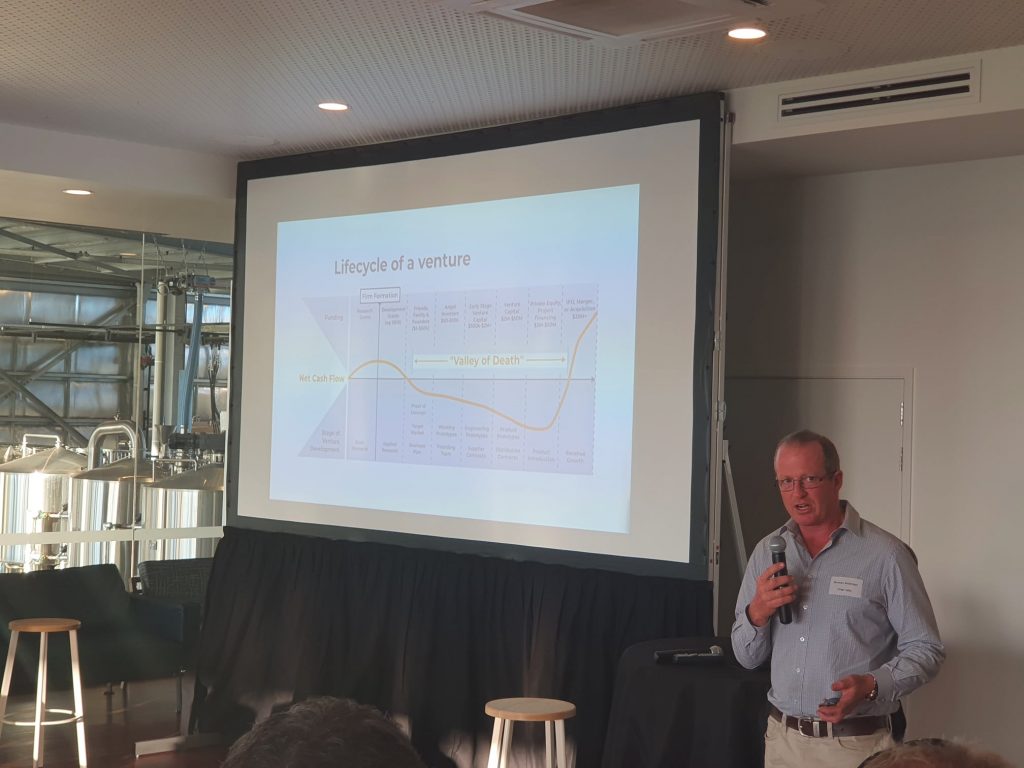 The session was supported by New Industries WA (Department of Jobs, Tourism, Science and Innovation) and Department of Primary Industries and Regional Development (DPIRD) as part of a Groundswell grant.
After networking, the South West Angels Pitch event commenced with three very different and innovative businesses pitching their emerging technologies last week to a room full of private investors, government organisations and fellow business owners. Each pitch generated interesting questions and discussions, with valuable connections made during the post-pitch networking.
Snackr: an app allowing sports fans to order food and beverages without leaving their seat so they don't miss any of the sporting action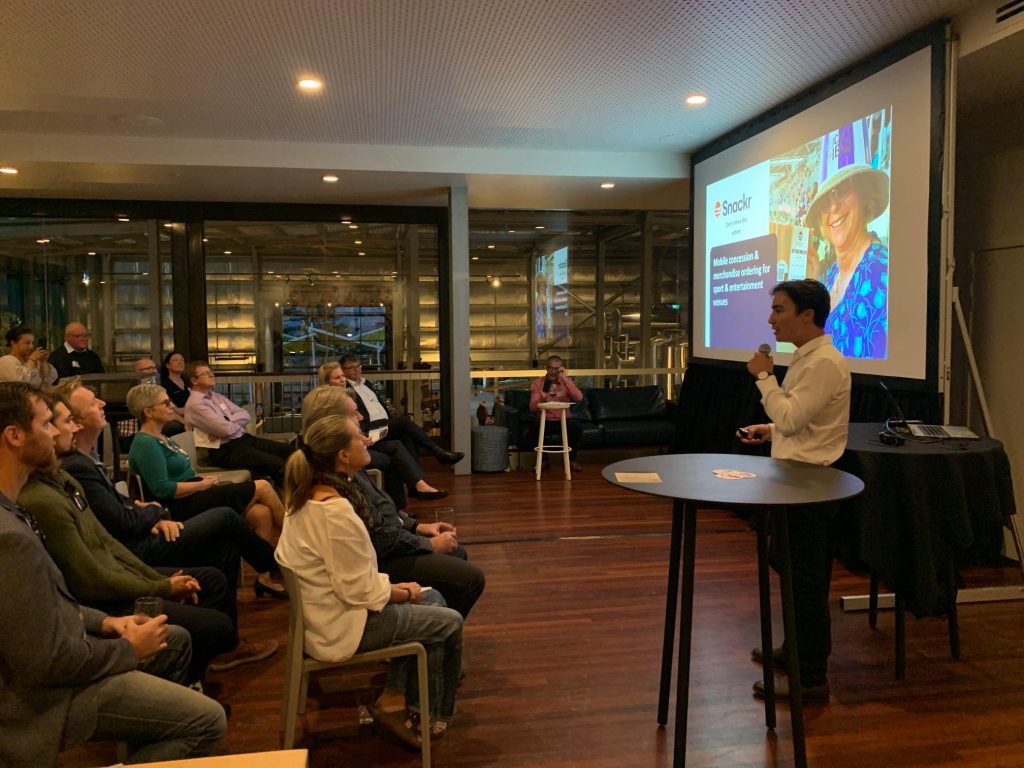 Above: Matthew Lim pitching Snackr to the South West Angel Investor Network.
Right: Cale Walsh, Grace Tate and Matthew Lim from Snackr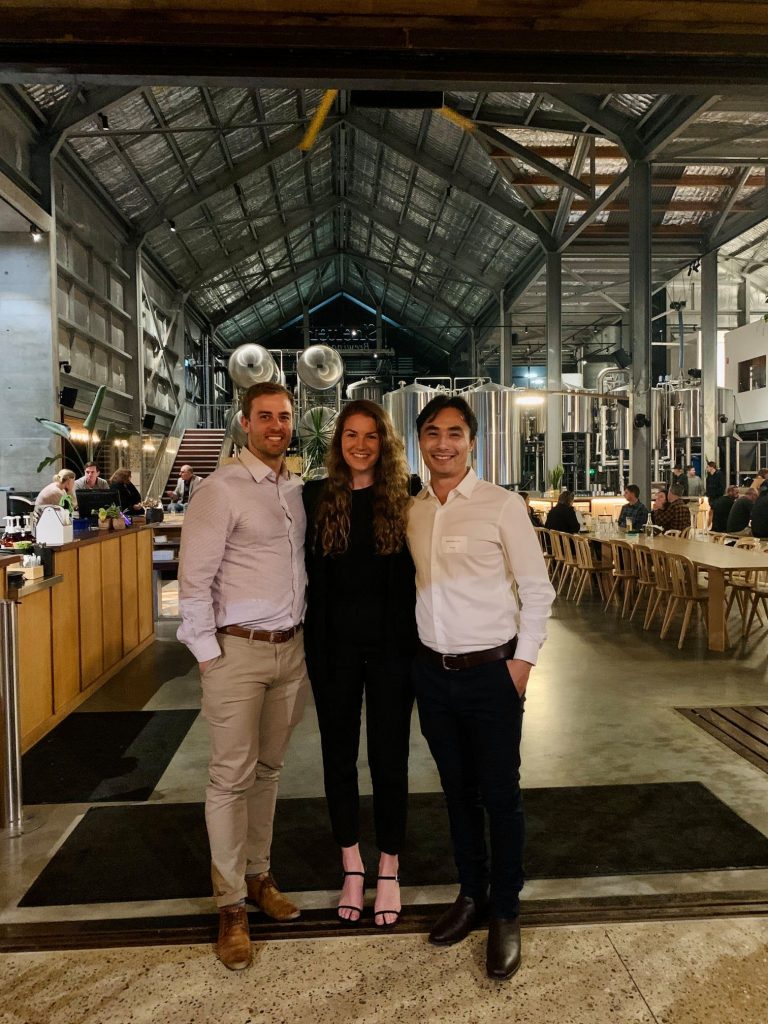 BinSense: a device that councils can attach to your bin to detect rotten food so that it's dealt with separately as to not cross contaminate.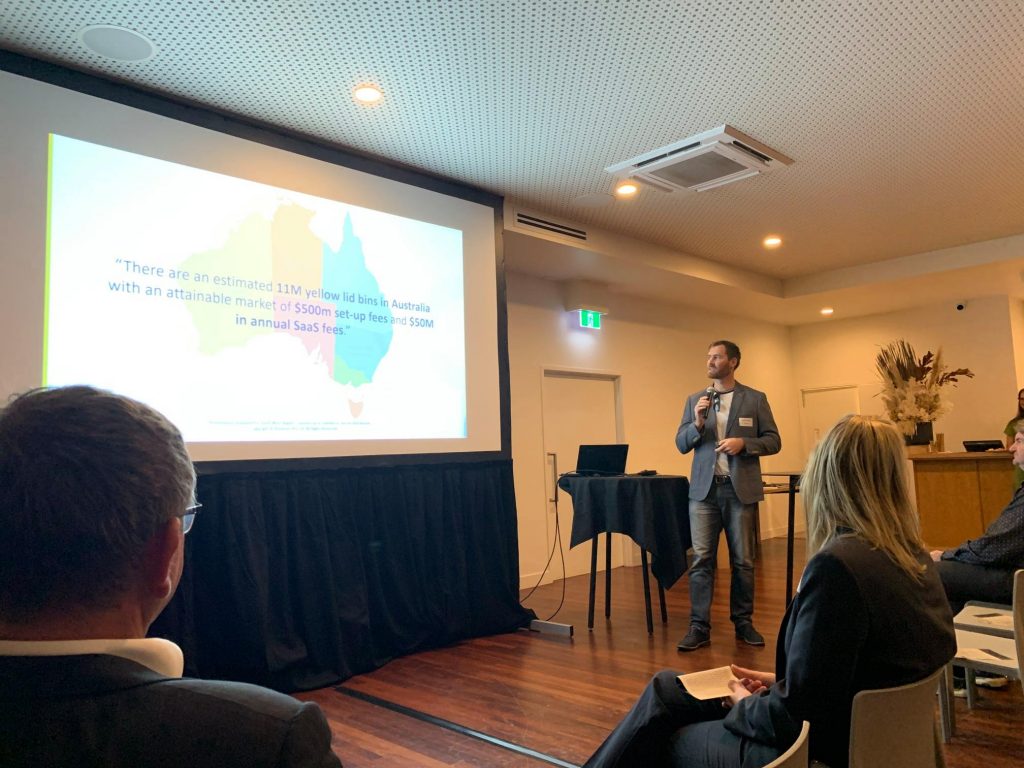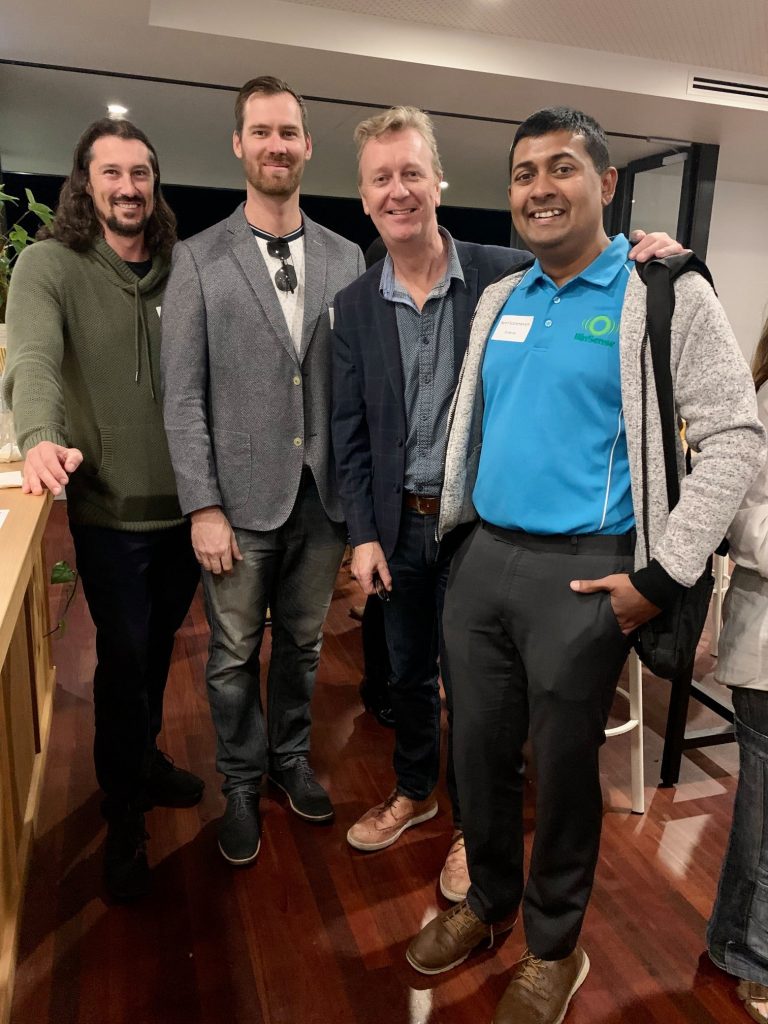 Fare Grain / Cowaramup Brewing Company: – educated us on the black soldier fly and its role in waste management, namely breaking down matter with the fly skeletons also being used to produce chitin
If you are an innovative and growing business, have you considered angel funding? Or perhaps you would like to become an angel investor in your region? Contact Melanie Timms at xo@southwestangels.com.au if you would like to find out more about the South West Angels.