It was pleasure to have our HARVEST program alumni member Chris Baudia from GeoMoby facilitating our CONNECT Collie Tech and Innovation Series masterclass on Business Apps. Chris joined Stuart Kidd from Apps People to give the attending business owners detailed insights from concept to launch covering goals definition, the importance of market research, platform choice, creating wireframes, development method, design tools, and marketing. Plus helping us to understand that creating the "minimal loveable product" is best when testing the many builds required before pressing submit to an App Store.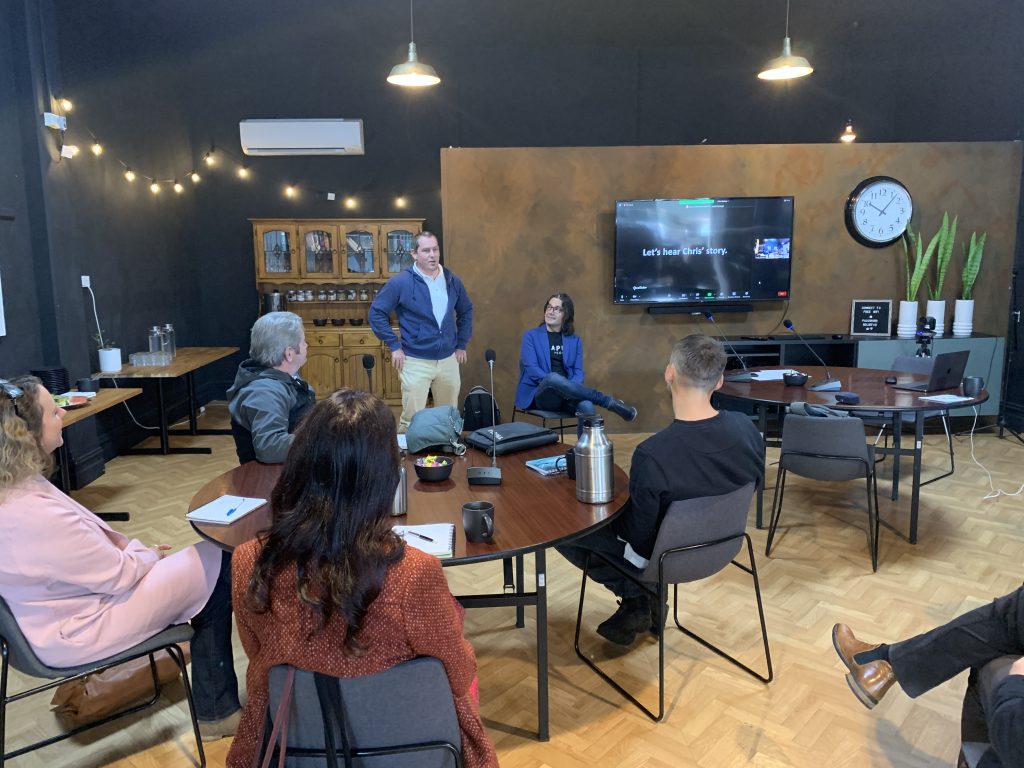 We asked Chris about his tech entrepreneur journey since his first days in Australia when he created AussieLoo, Australia's first toilet locator! Chris went on to set up GeoMoby , a now patented enterprise location technology platform, and we met Chris early in this startup journey as part of the HARVEST Agtech Accelerator program.
An avid market researcher, Chris had anticipated the need for this technology not only in oil & gas, mining and construction but had also examined the size of the market, competition and how geolocation technology could be applied in the agriculture sector for geo-fencing, improving location based services, and health monitoring in order to improve safety and productivity.
Chris said that HARVEST opened the door to the agricultural sector with introductions to the big players, for example the CEO of Ag World, and taught him how to talk to farmers to discover their pain points, and bring them into the process early while creating the foundations of the technology to help the GeoMoby team construct a roadmap to provide a range of solutions to drastically improve farmers' locations based services. Chris is currently in negotiations with two large overseas-owned north west cattle farms who have been provided proposals due to their interest in GeoMoby solutions for tracking livestock patterns of movement, and water levels.
Last year as the cover pandemic unfolded Chris and his team worked hard to create an app in a short time, CovidTrax, to help with contact tracing and the quarantine effort using their patented geofencing platform. And though it is not currently possible to release an app related to COVID-19 without a government approval, the app can still be deployed for enterprises as a B2B solution to help with any contact tracing effort. For instance, the app can also be used to set geographical fences and monitor movements in restricted areas for overseas or interstate travellers and have some clear use cases for mining and construction industries.
Since HARVEST GeoMoby has grown steadily to 15 team members across 3 continents. Visit their website https://www.geomoby.com/ to see how they are shaping the future of location intelligence.